Media forum opens in Zhejiang province
A top publicity official in East China's Zhejiang province has called for increased collaboration and mutual understanding between media outlets from the province and its international friendship cities.
Zhu Guoxian, chief of Zhejiang's publicity department, made the remarks in an address to the Zhejiang Media Cooperation and Communication Forum with International Friendship Cities, which opened Friday in Hangzhou, capital of Zhejiang, and will run until Oct 14.
Around 120 media representatives and experts from 67 countries are attending the forum to discuss the opportunities, challenges and responsibilities of media in today's world and to seek collaboration.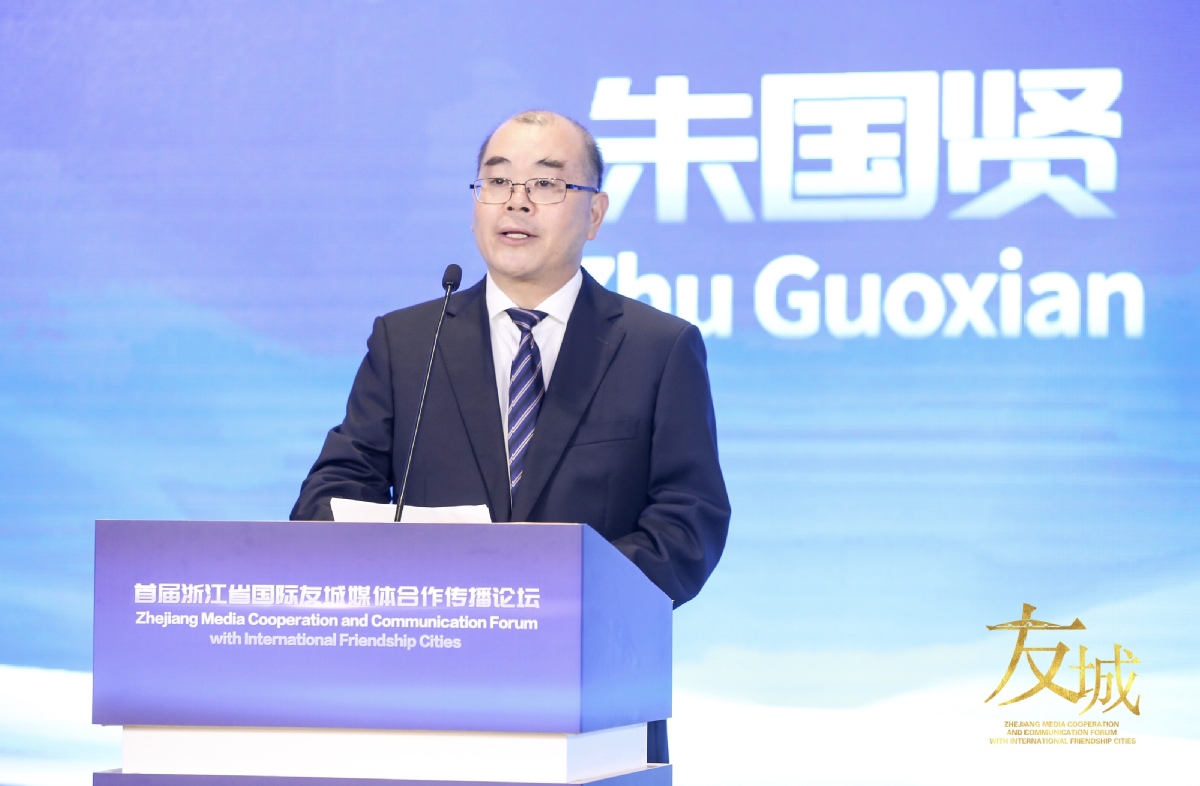 Zhu said the ties between friendship cities form an important part of countries' international relations.
Strengthening media collaboration and communication is vital for the improvement of people-to-people connections and will lead to more mutual benefits, he said.
Gert Grobler, a senior diplomat from South Africa, said that creating goodwill, mutual respect, understanding and a shared common destiny is imperative in an increasingly integrated and interdependent world.
He said the forum is significant as it allows people "to engage, to discuss, to look at the world through a different lens".
Grobler appealed to members of the media to increase mutual understanding and friendship, not just for today but for future generations.
Lee Dong-geun, director of the Republic of Korea's (ROK) Kwangju Broadcasting Corporation, said that China-ROK exchanges should further expand to culture, art, science and technology, agriculture, and fishing.
"To reach this goal, people in the media sector need to work toward more exchanges and act as guides for the China and ROK governments," Lee said.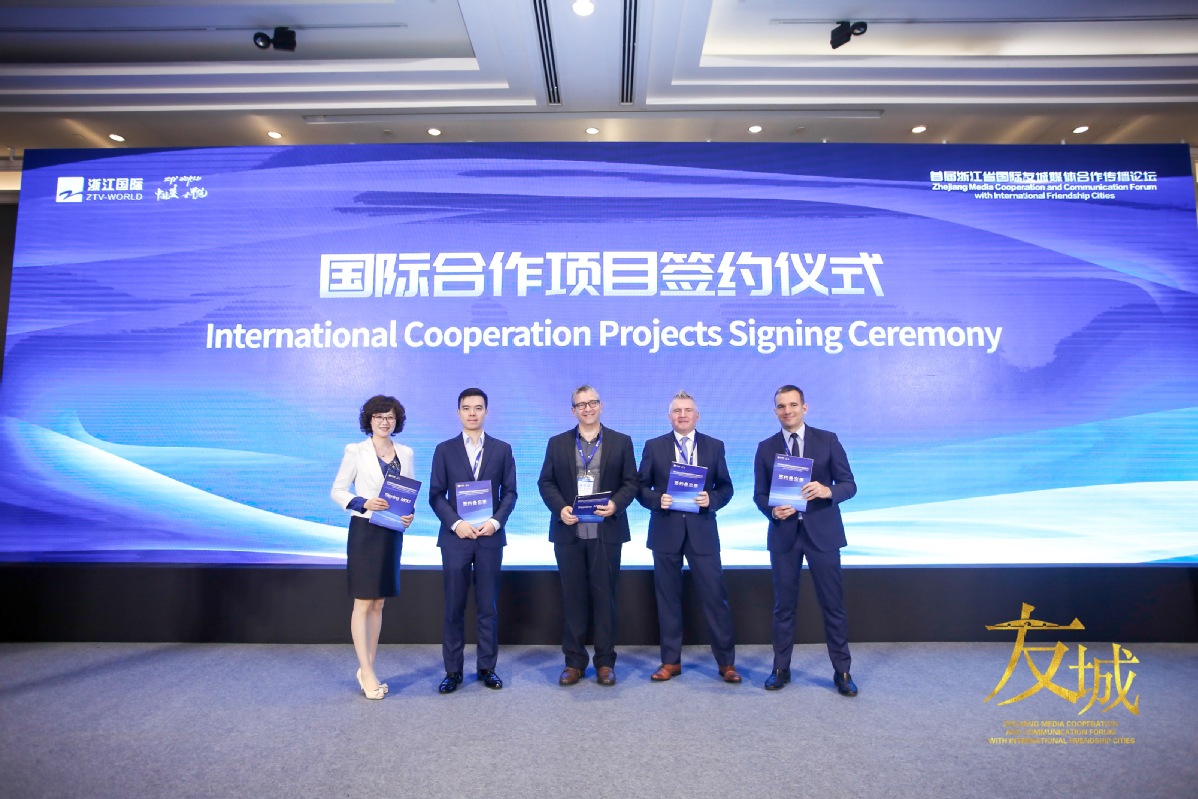 At the main forum, senior media professionals from China, Portugal, Japan, Pakistan and Namibia shared insights into media development and collaboration.
Representatives from TV media held a discussion after the speeches, and ZTV-World, the international channel of Zhejiang TV Station, signed memoranda of understanding with four overseas TV stations in broadcasting partnerships.
Two groups of media representatives from home and abroad will embark on a journey in Zhejiang from Oct 12-14, which will allow them to experience the development and achievements of the East China province.