Dark, light and white brews
Share - WeChat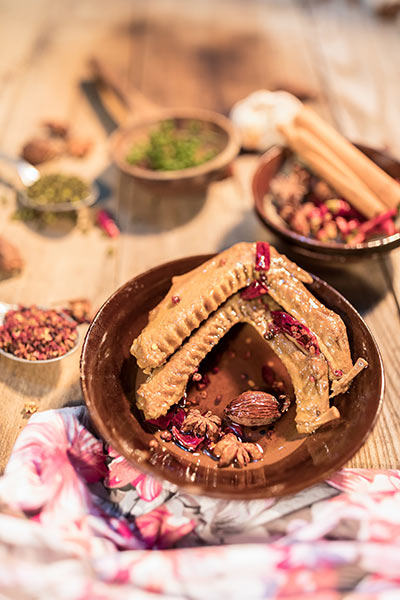 Lu Shui Ya (Soy-braised Duck)
One duck, about 1.5 kg, dressed
6-8 shallots
1-2 red chili
50g rock sugar
3-4 slices ginger (or galangal if you can get some)
1 bunch soring onions, knotted
1 cup soy sauce
1 can beer
Peel and half the shallots.
Heat up a little oil and sear spring onions, ginger and shallots. Put in the duck and add crushed rock sugar. Turn the duck to brown evenly.
Add soy sauce, beer and the chili and bring to high heat. Turn to low heat, cover the pan and simmer for 30-45 minutes or until a chopstick goes through the duck easily.
Adjust seasoning and plate.
Most Popular