Dark, light and white brews
Share - WeChat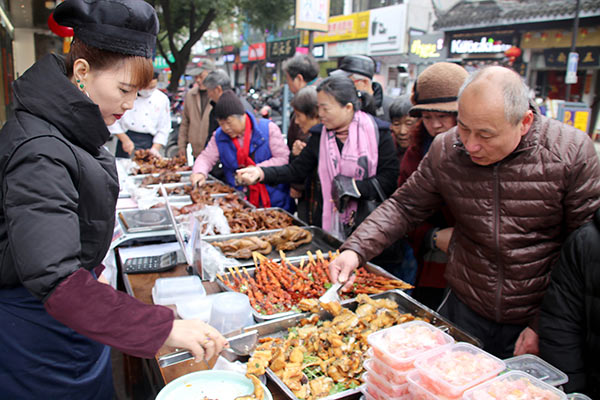 As a southerner, and a Cantonese to boot, I take pride in the braised foods of my home province, where all manner of lu, from light to dark flavor everything from pigeons to ducks, geese to chickens.
Here, the braising brews are flavored by light and dark soy sauces, the best Shaoxing wine, and even fermented bean curds.
There are the rose-scented soy chickens, still pink in the bones but with flesh that melts in the mouth. They are soaked in flavored soy brews started with gingers, scallions and scented with Shaoxing wine and meiguilu, a rose-steeped liquor originally from Tianjin.
That's the upmarket version. For the common folks, a basin of simmering low gaiyik will serve many and accompany heaping bowls of rice.
Low gaiyik or braised chicken wings, is more a generic rather than specific name. In addition to the chicken wings, there are intestines, gizzards, salted vegetables, tofu, bean curd skins all simmering happily together in a thick brew made from red fermented bean curd or nanru.
Most Popular