Dark, light and white brews
Share - WeChat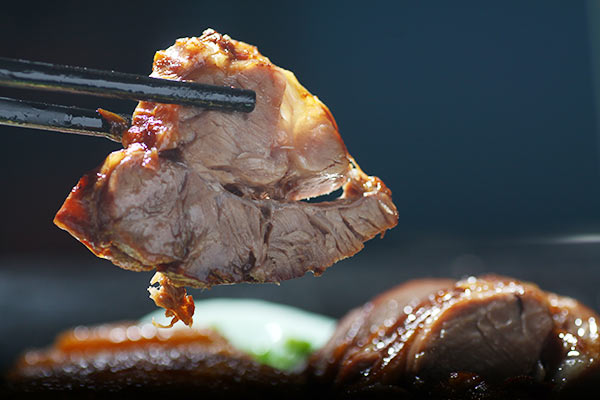 The northern braises are also more full-flavored, salty and strong. This tradition harks back to times when there was little refrigeration and the meats depended on salt to keep palatable.
As we travel south, another famous brew appears. This is Nanjing's famous saltwater duck.
Its name is deceptively simple, but the duck is subjected to a dry rub marinade first and then steeped in a lao lu, a braising liquid that has seen the presence of countless ducks. As a result, this brew captures their essence and improves with age.
There have been many stories about how that pot of braising liquid has survived war and pestilence when chefs risked their lives to protect their precious brew.
Personally, I know of a respected chef who had transferred half a pot to a newly opened branch restaurant. An unknowing apprentice took a look at the dirty-looking brew and threw it out with the dishwater. Needless to say, that reckless act cut short his culinary ambitions.
The Nanjing saltwater duck has become a signature dish of the city, and its flavors more than match its reputation. It uses a spicy dry rub that is carefully brushed off before it is lowered into the simmering broth where it is kept just below boiling.
You can call this the original sous vide. The slow bath in the flavorful stock allows the flavors to penetrate every fiber, and the result is a tender duck with flesh that is exceedingly savory.
Most Popular