Engraver creates stamps, popularizes information about 'small illustrated annals of China's history
Share - WeChat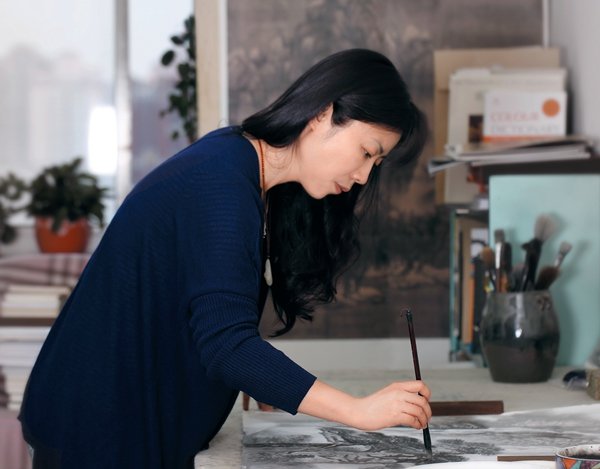 Postage stamps are miniature communication tools, which are part of the world's material heritage. Given the amount of work — and the high artistic and technical requirements — to cultivate stamp engravers, and given the fact that it takes many years to cultivate the engravers, the engravers are rare in China. Dong Qi, who works for the Postage Stamp Printing Bureau, under the China Post Group Corporation (in Beijing), is one of two third-generation inheritors of the stamp-engraving craft. "Stamps are 'small illustrated annals of China's history' ... I would like to share interesting stories about stamps with more people," says Dong.
"Iwas hit by a 'pie' last year," Dong has jokingly told several of her friends. Indeed, she had a fruitful year in 2018. Several life-changing events happened during that year; for example, she was chosen as the engraver of Fat Pig Wangfu, a zodiac stamp for China's Year of the Pig (2019); and she had her treatise, Engravers Through Time — A History of Chinese Intaglio Postage Stamps, published. The book, which records 110 years of historical development of Chinese intaglio stamps, is the first of its kind in China.
These feats, though, required many hours of training and practice. During the past decade, Dong has created many exquisite stamps, and she has spared no effort in pursuing artistic perfection. When asked which work has given her the greatest satisfaction, Dong replies, "My next work."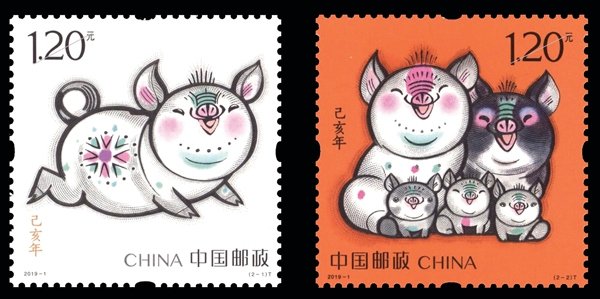 New Start
In 1977, Dong was born in Urumqi, capital of Northwest China's Xinjiang Uygur Autonomous Region. Influenced by her mother, who worked in a post office (in Urumqi), Dong became fascinated by the beauty of stamps.
In 1999, Dong began working in the Xinjiang branch of the China Post Group Corporation. In 2005, the branch sent her to the stamp design department, under the corporation's Postage Stamp Printing Bureau, to study stamp-engraving skills. Given her diligence and wisdom, Dong quickly honed her skills.
When Dong was about to end her "training session" the following year, a leader of the bureau asked her if she would like to work at the bureau. Dong agreed immediately. That gave her a new lease on life.
Diligent Student
"The essential qualities of a stamp engraver include a love for stamps, painting skills and long -lasting concentration. Also, he/she must have a strong sense of responsibility and be able to withstand loneliness," says Dong. "Luckily, I have all these qualities. So, I adjusted to my new work environment within a short time."
Dong is grateful to the bureau's experienced workers, who helped her improve her designing, engraving and painting skills during her first few years with the bureau.
Most Popular