China's philatelists give Wuhan event their stamp of approval
Share - WeChat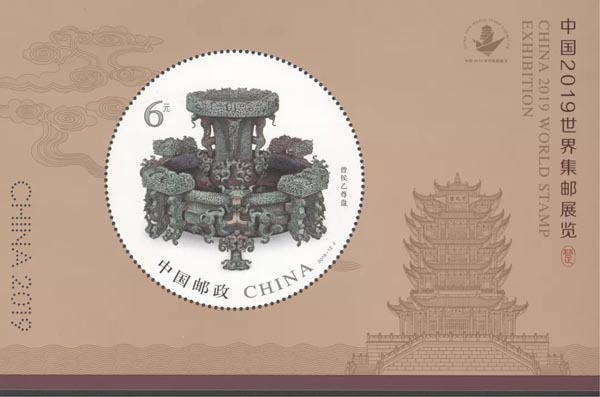 The Large Dragon postage stamps, issued by the Qing Dynasty (1644-1911) government in 1878, marked the beginning of the modern postal service in China, hence the treasured status and high value of such stamps among philatelists-collectors who specialize in postage stamps.
According to Sun Jiangtao, artist and vice-president of the All-China Philatelic Federation, less than 20 complete sets of Large Dragon stamps now exist around the world.
He presented his private collection of Large Dragon stamps at the China 2019 World Stamp Exhibition, which took place in Wuhan, Hubei province from June 11 to 17, under the patronage of the Federation Internationale de Philatelie. The eight frames include different issues and drafts that record the stamps' design process, and collecting them has taken him over 20 years.
"This set of stamps is particularly difficult to find, and I believe my collection is unparalleled because it includes a lot of stamps known to be the only ones of their kind left in the world," Sun says.
This is the first time that his set of Large Dragon stamps has been displayed at a world stamp exhibition, and they won him the Large Gold Medal in the traditional philately category.
Just like Sun, other philatelists and philatelic organizations from 85 countries and regions brought their stamp collections to exhibit and compete in the international event.
This year is the third time that China has hosted a world stamp exhibition since it joined the organization in 1983.
A highlight of this year's event was the rare stamp exhibition drawn from the collections of the China National Post and Postage Stamp Museum.
A lot of these rare stamps help record the transformation of China and its modern history, such as the coiling dragon stamps of the Qing Dynasty printed with the words "provisional neutrality" and "Republic of China".
The overprints were added after the Revolution of 1911, when the Republic of China (1912-49) overthrew the Qing government but did not have enough time to print new postage stamps.
Most Popular