Author opens new chapter
Share - WeChat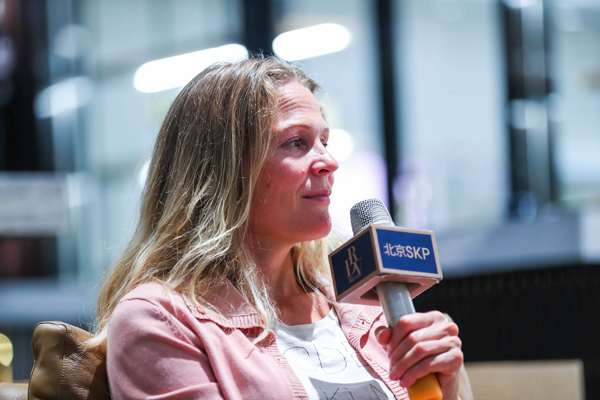 Award-winning Norwegian writer returns to China with publication on two sisters who went to Syria, Cheng Yuezhu reports.
Award-winning Norwegian journalist and writer Asne Seierstad is no stranger to China. Now on her third trip, she meets Chinese book lovers with the Chinese version of her latest work, Two Sisters. Her first trip in 1997 introduced her to a country undergoing sweeping changes.
"It's a country that is on such a fast track to modernize," Seierstad says. "Chinese people are very industrious and hardworking, and it seems like Chinese people are building stuff around the world now."
Before 1997 she spent three years working for the Norwegian newspaper Arbeiderbladet, now called Dagsavisen, in Russia, and then completed her studies from the University of Oslo majoring in Russian, history of philosophy and Spanish.
Her journey in China started in 1997 with a one-month work trip for the newspaper, traveling around the country and writing about various issues including the economy, culture and education. Enamored, she decided to return for a six-month language learning course at Peking University.
"I found it so fascinating, so I wanted to come back and study Chinese. I actually came back and lived here for six months and then I gave it up," says the writer, who speaks five languages fluently.
She then went on to write about wars and related hard-hitting social issues, a trend she is continuing. Her latest book, a work of nonfiction originally published in 2016 in Norwegian, won the country's major literature award for recently published books, the Brage Prize.