Government working to boost elderly care services
Share - WeChat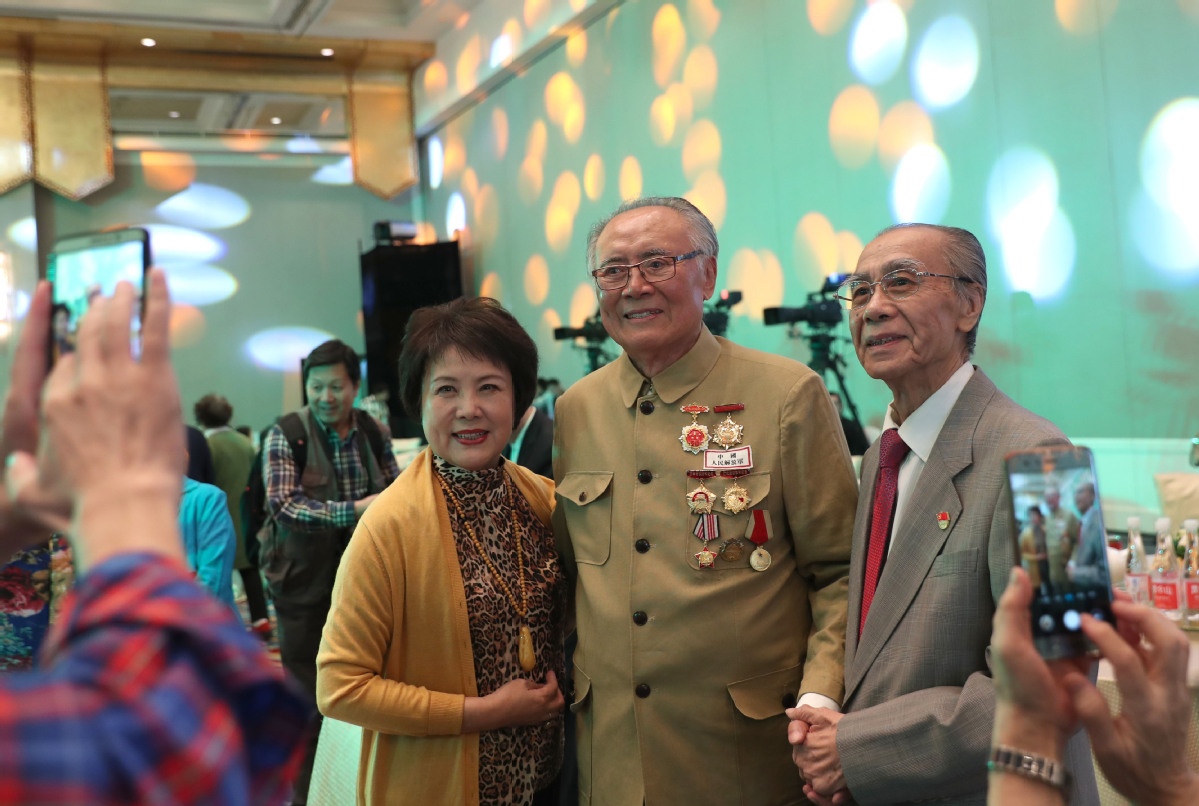 Hundreds of millions of Chinese seniors observed the Double Ninth Festival, a day dedicated to the elderly community on the ninth day of the ninth lunar month, which fell on Monday this year.
This year's event was highlighted by funding recently earmarked by the central government to support the elderly care service sector. The government also ironed out a road map for that sector in the coming years, aiming to provide 249 million elderly people with care services.
According to a guideline released earlier this year by the central government on promoting the elderly care industry, local authorities have been asked to put at least 55 percent of central government-allotted money from the welfare lottery revenue into the sector, up from an average of around 50 percent in the past few years.
The Ministry of Civil Affairs handed out almost 2.9 billion yuan ($400 million) in lottery money to local authorities last year.
The central government also ordered further cuts in taxes and other administrative fees in an effort to boost elderly care supplies as China grapples with a fast-aging demographic with widespread chronic diseases.
In light of the document, the Ministry of Civil Affairs in September made a pledge to bolster the coverage of such services in the next couple of years and to train 10,000 facility directors and 2 million attendants over a three-year period starting this year.
The ministry said it will see to it that newly-built residential communities are equipped with elderly care facilities and add them to older communities using methods ranging from outsourcing services to upgrading mismanaged ones.
The ministry ordered that every county should have at least one nursing home capable of caring for disabled seniors by the end of 2022. By then, elderly care facilities should have converted at least half their beds to serve seniors with disabilities, an effort that would be a boon for patients with chronic diseases and their families. Children of disabled seniors are usually torn between their careers and obligations to care for their aged parents as many nursing homes can only handle ablebodied residents.
Central government figures show that China had nearly 250 million seniors aged 60 and above by the end of 2018, accounting for 17.9 percent of the population. Among them, some 180 million have chronic diseases, and more than 40 million have disabilities of various degrees.
"Society has a rigid demand for elderly care services with medical capacities," Wang Jianjun, a senior Party official with the National Health Commission, said at a news conference last month. He added that the commission is encouraging nursing homes to run their own health centers.
There has also been a huge demand for home-based care services, partly because there's a cultural stigma attached to being sent to nursing homes, which bear the stereotype of being underfunded and having widespread abuse.
To meet such demands, the central government has planned a 1 billion yuan fund annually to support home-or community-based care service.
So far, 50 percent of rural communities have access to community-based care facilities, according to China Central Television. In Xinyu, Jiangxi province, seniors can have meals there for a monthly fee of 200 yuan, with food delivery service available for those with difficulties traveling outdoors, it said.