Full steam ahead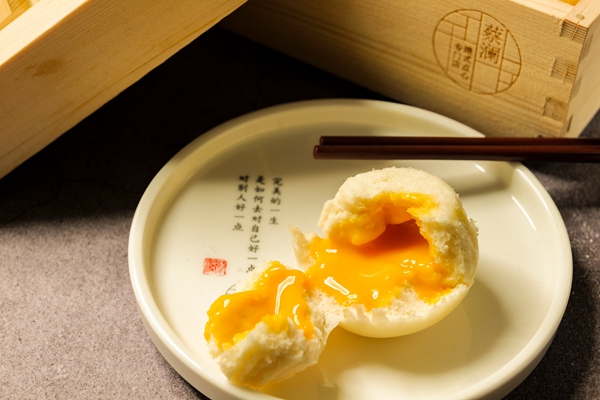 Cheung's steamed rice rolls pays homage to traditional versions, which are made using handmade ground rice milk. He grinds three batches of rice every day before he steams and serves them as rolls.
"The rice has to be soaked in water for six hours before we grind it slowly, adding the right proportion of water to allow the rice milk to become exquisitely silky," he says.
The secret to steaming rice rolls, Cheung says, is to not be afraid of the heat-the chef has to be skilled enough to make the rice rolls quickly.
Cheung also designed fried spring rolls with egg white, for which he uses his skills in making traditional crab-flavored dishes with fried egg whites, which he then wraps in a spring roll.
His sponge cake is so springy that it seems to "dance" on the plate.
"I don't add brown sugar. I just follow the traditional way of steaming it for long enough so that it turns brown and develops its distinctive taste," says Cheung.
"I don't scrimp on the steaming time of the cake just because it's not an expensive dish."
Cheung believes each dim sum delicacy has the same value no matter the price, and he puts his heart into making every dish he serves.
"Dim sum is all about the taste, and I hope diners will sit down and take the time to carefully enjoy the flavors of each dish," the 51-year-old chef says.
Cheung has been involved with making dim sum since 1983. He is familiar with every dish and all the associated steps and skills required to make them.
He joined the dim sum business in Hong Kong in the 1980s. His first job was to sell the dim sum in the lobby of a restaurant. There, he was spotted by a chef, who asked him to join him in the kitchen.