Full steam ahead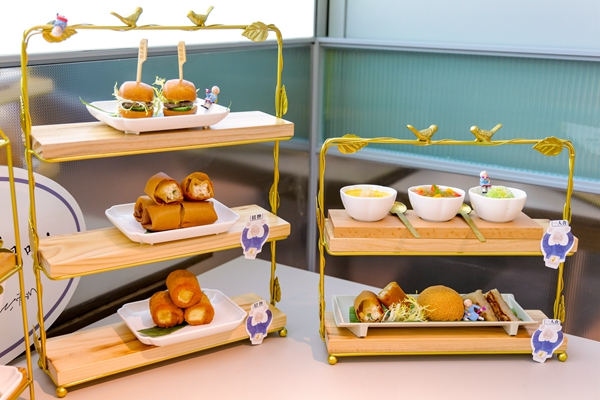 The first Chua Lam's Dim Sum opened in Shenzhen last September, and it immediately drew the attention of local foodies, not simply because of Chua's fame but also because he hired 40 chefs to create just 35 dim sum specialties.
At the beginning of this month, the restaurant opened its doors in Beijing, featuring several exclusive new dishes Cheung created. At five minutes after 5 pm, when the restaurant started to serve its first customers, the number on the waiting list had reached over 50.
"All the dim sum in our restaurant is freshly handmade after it's ordered, and each one takes five to 15 minutes to prepare," says Cheung.
The decor of the Beijing branch borrows from the style of the original Shenzhen eatery. Unlike traditional Hong Kong tea houses, it has an open kitchen and features bright decor, including cartoons of Chua peppered around the restaurant.
The open kitchen takes up half the 400-square-meter two-story restaurant, where 40 chefs cook nine categories of dim sum, including steamed dishes, fried dishes, porridge, vegetables and desserts.