High-quality homes for sustainable growth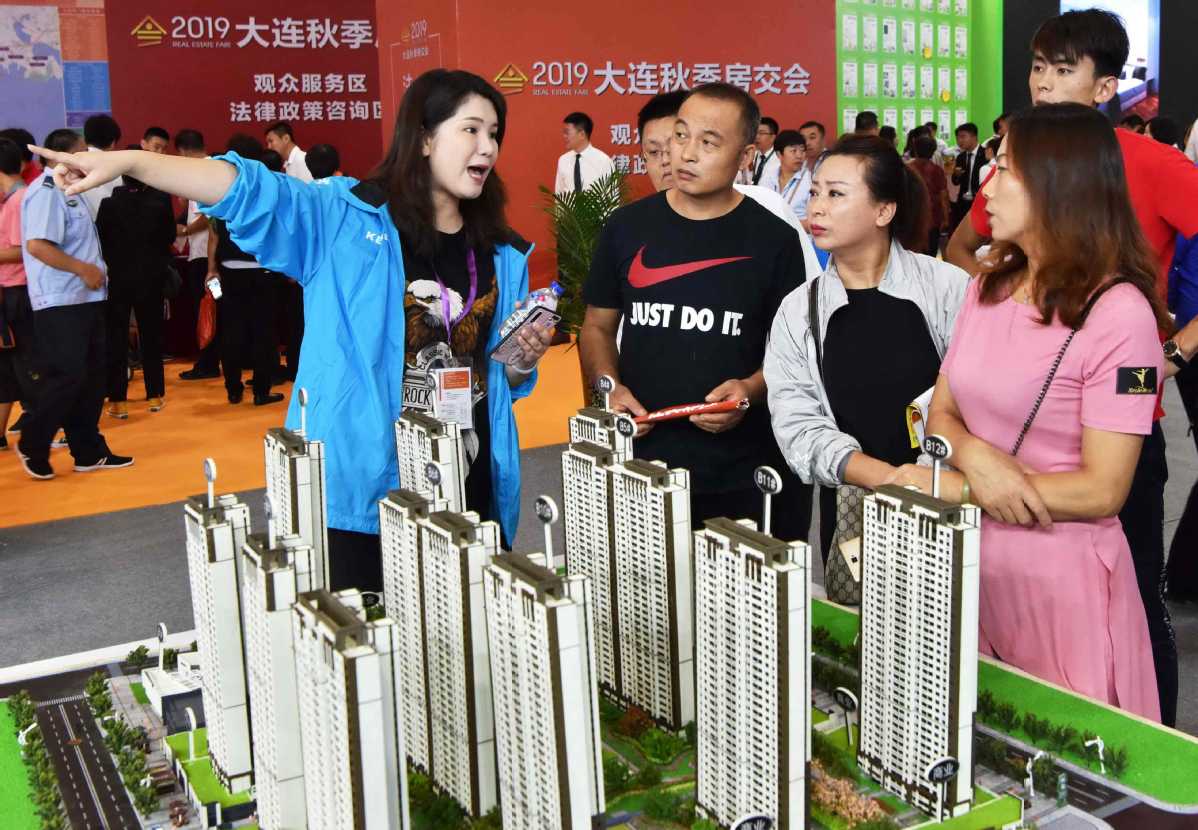 "Those days, two homes were separated by a thin shelf. We could hear the neighbors if they spoke a little louder," Li recalled.
When Li turned 5, her parents moved into a 15-square-meter room in a nongtang (narrow alley).Their kitchen was outside the room. "The room was multi-functional - it was the bedroom at night, living room by day, a shower area and bathroom whenever it had to be," Li recalled.
In 1988, one of Li's happiest days arrived when she had her own bedroom and no longer had to clean the wooden toilet anymore - the new house had a flush toilet.
That apartment became Li's own after the family paid about 20,000 yuan in 1999, a year after the start of housing reform that ended the welfare housing system, creating a free market in its stead.
"The year 1998 was a milestone. Since then, real estate development has seen exponential growth and has become a pillar of the country's economy, driving economic development and enhancing residents 'quality of life," said Yao of JLL China.
"Market forces in the housing sector were a significant breakthrough and built the foundation for the fast-growing market in the coming decades," said Robert McKellar, executive chairman of Savills Asia-Pacific, a global real estate consultancy.
Agreed Li. "Over the past decade or so, my friends and relatives have been able to buy their dream homes one after another. My cousin who slept on a sofa at night for more than 20 years, finally got to move into a three-bedroom apartment in downtown Shanghai in 2009, and some even own more than one flat as they got married and have children."
After two decades of development, the average living space almost tripled from 9.7 sq m per capita in 1998 to 36.7 sq m last year, said Lu Wenxi, a researcher with Centaline Shanghai, a property consultancy. The corresponding figure was 3.8 sq m in 1950 and 4.5 sq m in 1978.
Vincent Lo, chairman of Shui On Group, said even as Chinese households benefited greatly from the housing market reform, many large-scale developers emerged. "The number of developers with total turnover of above 100 billion yuan reached 30 in 2018," said Lo during the Urban Land Institute Asia-Pacific Summit in Shanghai earlier this year.
Chen Sheng of the CREDA said that alongside improved living conditions, many Chinese developers and construction companies are growing amid global competitiveness, thanks to unprecedented urbanization.
Yang Yuechen, head of research and consultancy in Shanghai and Beijing with Knight Frank, a real estate consultancy, agreed that the real estate sector had made great contribution to efforts to improve Chinese people's living standards and toward economic development.
"However, with prices stabilizing, the sector maturing, and demand softening, the property market may gradually cease to be a key pillar of the Chinese economy in the next one or two decades," said Yang.
Some experts said the change in status has already happened. "The year 2016 was another important milestone as the central government embarked on a major shift in housing policy to 'focus on both the rental and sales housing markets'.The government's goal to build a long-term mechanism means it will promote a more sustainable development in real estate in the future," said Yao of JLL.