Regulator aims to stabilize nation's housing market
Share - WeChat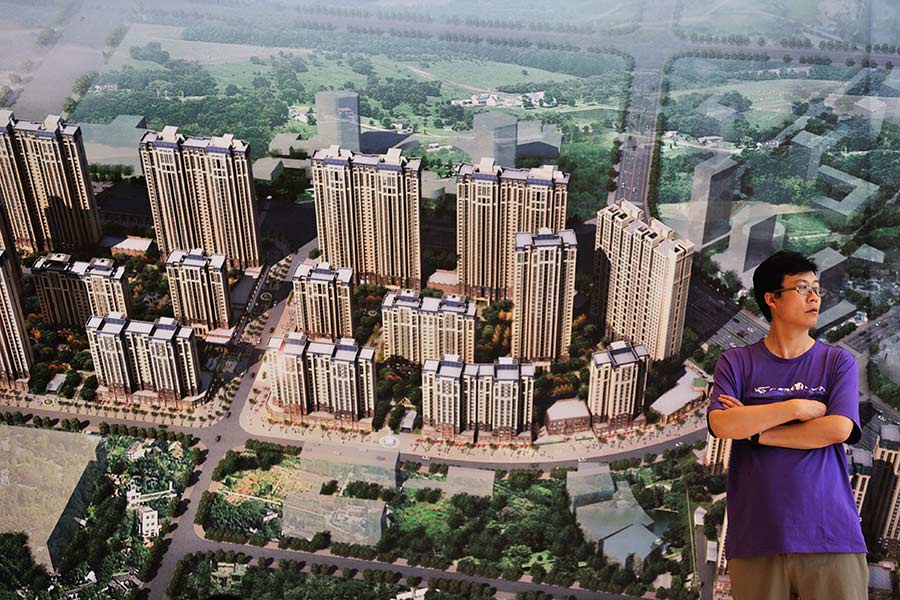 As Chinese property developers are flocking to issue offshore bonds, the nation's top regulator has stepped up efforts to prevent financial risks and stabilize the real estate sector, said experts.
Chinese real estate enterprises issued 604.7 billion yuan ($87.9 billion) worth of bonds domestically and overseas so far this year, among which $38.4 billion were offshore, reaching a historic high in terms of volume, and it is approaching the total amount of 2017, according to a report by Chinese financial information service provider Wind Information.
The financing spree is continuing in July with 15 property developers announcing overseas financing plans to raise more than $10 billion in total till now, according to Centaline Property research findings.
Closely watching the financing activities, the National Development and Reform Commission put restrictions on Chinese property companies' offshore fundraising last Friday which required that property developers can only issue foreign currency bonds to refinance mid-to long-term debt that is due within the next 12 months.
"The decision is a cautious move given the financial risks with regard to the high amount of offshore bonds this year," said Yan Yuejin, director of Shanghai-based E-house China Research and Development Institution.
Being a capital intensive industry, real estate developers have a good appetite for financing through various channels including loans, bonds and equity. Amid the mounting expectations of more restrictive measures to rein in onshore financing, many property developers are turning their attention overseas as an alternative.
Along with the polarizing real estate sector, major developers are in need of a large amount of capital to sustain their expansion in scale and market share, and, as a result, property developers' liability continues to rise. The 176 major Chinese real estate companies' combined liability with interest increased from 4.5 trillion yuan to 6.8 trillion yuan between 2016 and 2018, according to data collected by Shanghai-based CRIC(China Real Estate Information Corp) China.
Since the restrictions for offshore financing were eased by the NDRC in September 2015, a growing number of Chinese enterprises have taken this route, and this led to gradual tightening measures on real estate developers since 2017 in order to prevent financial risks, according to a report by Tianfeng Securities.
Chinese property developers have a total of more than $30 billion worth of debt due within a year. Evergrande tops the list as the most heavily indebted group with more than $18 billion in total.
Coupled with the market expectations of more stringent financing policies and high amount of due debt, as well as the land market sales fever, property developers have accelerated their financing since the last quarter of 2018, according to Zhang Dawei, chief analyst at Centaline Property Agency Ltd.
"The trend became even clearer after the Spring Festival, when real estate companies' fundraising activities increased significantly after the credit market loosened," said Zhang.
The nation's 50 major cities saw land sales worth 2.15 trillion yuan so far this year, an increase of 15.9 percent year-on-year, according to Centaline data.
Despite the deleveraging in China since early 2018, 63 percent of respondents said that while banks and regulatory bodies have been more stringent in terms of companies' debt issuance, their ability to secure required financing remains acceptable, according to a survey conducted by Colliers International.
With capital flow controls expected, 58 percent of respondents were inclined to raise money in the domestic market, while 33 percent will look for sovereign debt as the major source of funding, added the survey that polled fund managers, developers, SOEs, banks and insurers, and private investors both in China and overseas.
A total of 6.16 trillion yuan was invested in the real estate sector from January to June, up 10.9 percent year-on-year, among which 73.3 percent, or 4.52 trillion yuan went to residential properties, according to National Bureau of Statistics data.
"There has been some property developers financing excessively. Such activities have occupied too much credit resources and reduced the efficiency of capital, as well as hiked the risks in property investment," Guo Shuqing, head of the China Banking and Insurance Regulatory Commission, said during the Lujiazui Forum in Shanghai in June. Guo added that the real estate sector is sustainable, but housing is for living in, not for speculation. History has proved that heavy cost will be paid if a nation's economy growth relies heavily on the property sector.