'Nerd' finds success and makes friends with Friends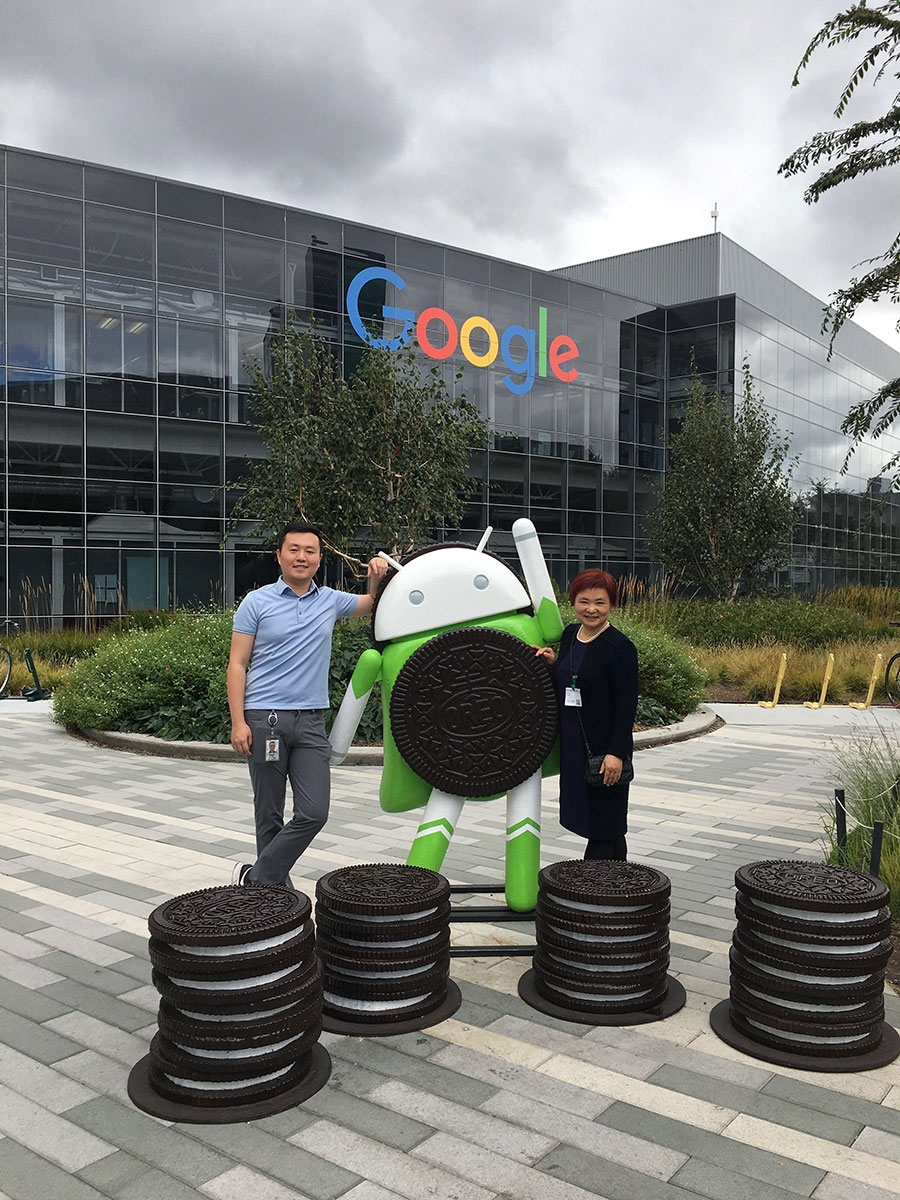 Hu Chen first traveled overseas at the age of 10, when he took second place in a national calligraphy competition and won a five-day cultural exchange to South Korea.
Although Hu's mother was worried about him traveling overseas unaccompanied, he coped with the situation well. By using his limited, or rather broken, English, he managed to communicate with the locals and even bargained with street vendors to buy gifts for his parents.
At high school, Hu learned of an opportunity for 13 Chinese students to visit the United States on a two-week exchange. Though initially hesitant, he applied for the program after his parents encouraged him, and was accepted.
During the trip, he visited Microsoft's headquarters at Redmond, Washington, and gave a solo piano recital at the Washington State Capitol. The experience prompted him to pursue college studies in the US.
"To practice my English, I watched every episode of the sitcom Friends six times; the first with Chinese subtitles, the second and third with English subtitles and the rest without subtitles," the 29-year-old said.
When he started college in the US in 2008, three Chinese roommates were assigned to his dorm to help him become acclimatized, but he asked the school to assign local students as his dorm mates.
"I came to the US to experience a different culture. I wanted to make friends with people from all over the world, not just hang out with Chinese students. If I had wanted that, I would have stayed in China."
Hu pursued three majors at college-finance, accountancy and electrical engineering. He also found three part-time jobs: as a consultant at the school's office of continuing education; as a web analyst at a careers center; and as a security consultant at a computer service center.
During his last two summers at college, he interned at Deloitte Consulting and Ernst & Young, both internationally recognized consultancies.
He said some people in the US have a biased view of students from China, thinking they go abroad to study because their parents are rich.
"I realized that I not only represented myself, but Chinese students in general. I wanted to work hard and make a difference, so people would know the Chinese can achieve great things."
In 2013, he started graduate studies in finance at the Massachusetts Institute of Technology. After successfully completing his course in 2014, he began working as a management consultant for Deloitte in New York.
Two years later, he moved to Silicon Valley and began working at Google as a strategy and operations leader.
"I like to joke that I chose to study three majors in college because I am a nerd. From taking business courses to conducting engineering experiments, from leading student organizations to working at prestigious companies, I credit my accomplishments to my desire and willingness to take on challenges," he said.