Sindhu, Chen Yufei reach second round of China Open badminton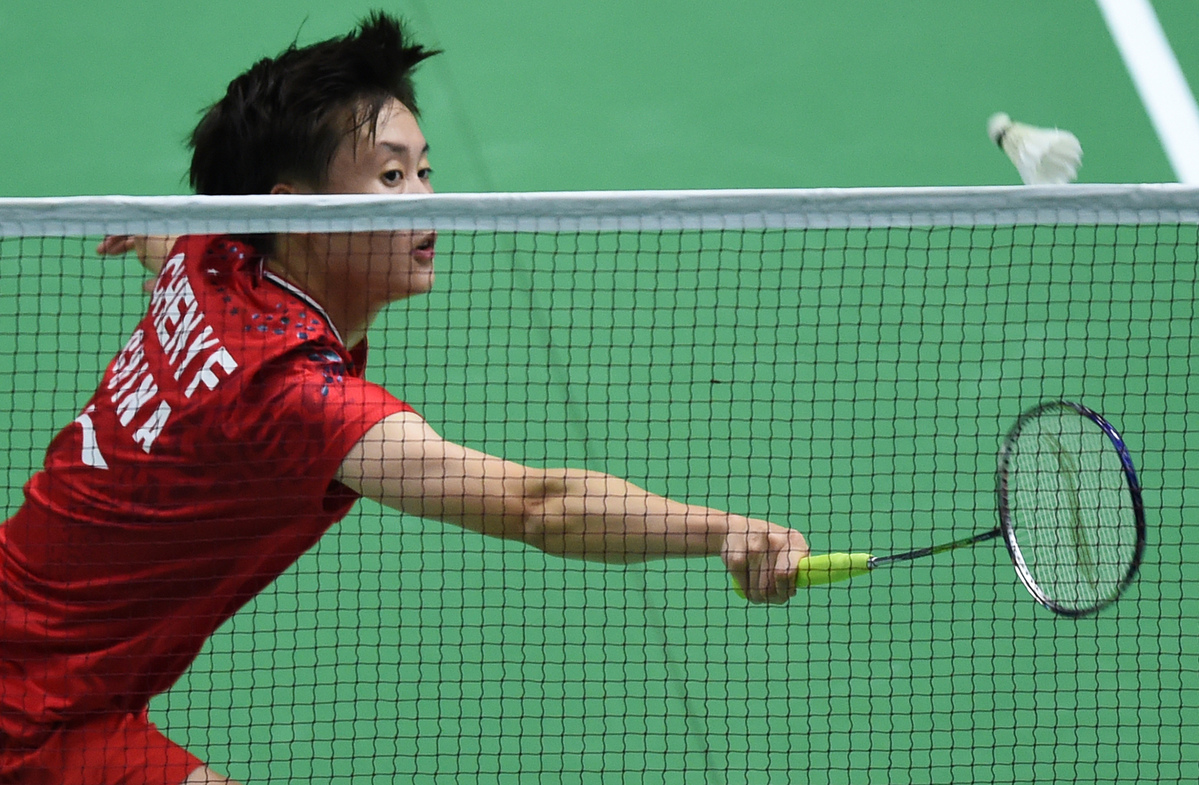 CHANGZHOU, China - Newly-crowned world champion Pusarla V. Sindhu of India and third seed Chen Yufei of China both advanced into the second round of the women's singles at the 2019 Badminton China Open here on Wednesday.
It took just 34 minutes for fifth seed Sindhu to beat China's former Olympic champion Li Xuerui. Sindhu made the early running in the first set, leading 6-1, until Li geared up to tie the game at 8-8. Sindhu then came back to seal the win 21-18, 21-12.
"I made a few unforced errors where I conceded a few continuous points, otherwise I think it went really well," Sindhu commented.
"She played better than me in terms of ability and speed," said Li, who is still making her comeback from injury. "I've been trying hard to encourage myself and make adjustments, but there are always new problems emerging. I hope I can do better in the future."
World No. 2 Chen Yufei breezed past unseeded Deng Joy Xuan of Hong Kong, China 21-18, 21-9, while third-seeded Tai Tzu Ying of Chinese Taipei also swept her rival Soniia Cheah of Malaysia to move into the second round.
In the men's singles, third seed Shi Yuqi of China was defeated by compatriot Lu Guangzu in 15 minutes.
Shi injured his left ankle in the Indonesia Open in July and it became clear that he was still not fully fit, as he struggled to move around the court and garnered just 14 points in total.
"I know it was a bad game," the 23-year-old said. "I'm here because I like taking part in matches in China and I hoped to find out what condition I am in now."
Although eyeing a place at the 2020 Olympic Games in Tokyo, Shi said he was not anxious. "Usually I play computer games to relieve pressure, because I believe that keeping a good mind is beneficial to recovery."
His teammate Huang Yuxiang ousted Kantaphon Wangcharoen of Thailand 21-15, 16-21, 21-17 and will face second seed Chou Tien Chen of Chinese Taipei, who beat Thailand's Khosit Phetpradab 21-12, 21-10.