Foreign capital, seal carving contributing to Chinese economy and culture
Share - WeChat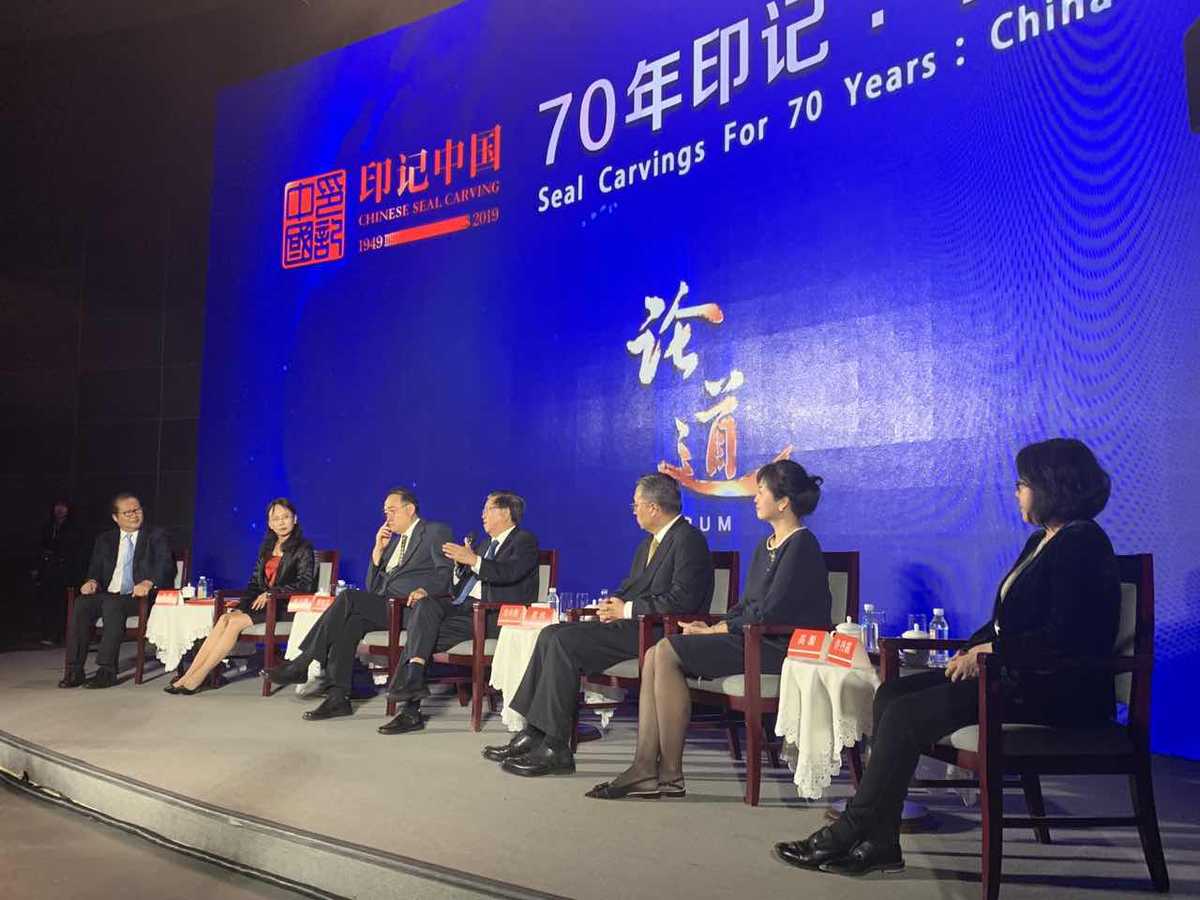 Foreign capital in China is not only a great contributor to growth of China's economy and multinational companies but also a facilitator of cultural exchanges between China and foreign countries, experts said during a session on the World Trade Organization and foreign capital at the China Millennium Monument in Beijing on Wednesday.
The session is part of an exhibition on the Chinese seal carving from Sept 10 to Oct 10, staged to mark the 70th anniversary of the People's Republic of China.
According to organizers, the exhibition is the first of its kind in China. More than 400 seals from professionals, teachers and students in primary and secondary schools and employees are on display.
Those seals honor China's milestone achievements from 1949 to 2019, including the founding of New China, the start-up of RMB internationalization and the birth of the Shanghai Cooperation Organization.
They also remind attendees about inventions that are important for everyone, such as the Daxing International Airport, indica hybrid rice and new high-speed bullet train, Fuxing.
Among them, three seals made by China's leading e-commerce platform XBN steal the spotlight. Xu Danxia, its chairman of the board, said during the session that a seal could be a product, which can sail far to the outside world.
"Culture should be first in the major boost for international trade," Xu said.
"It is a traditional way for Chinese people to record their commitments to others by carving a seal," added Long Yongtu,chief negotiator of Ministry of Foreign Trade and Economic cooperation, the Ministry of Commerce's precursor. "The seal showcasing the event of China joining WTO reminds me of WTO's win-win strategy, which is already part of our ideology".
Chen Deming, president of China Association of Enterprises with Foreign Investment, said foreign direct investment has been booming in China, totaling $2.1 trillion at the end of July 2018.
"Foreign countries have expressed their confidence in China's capability and China will open its door wider to welcome them, as always," Chen said.