Deal with Serbia marks first for drones
Share - WeChat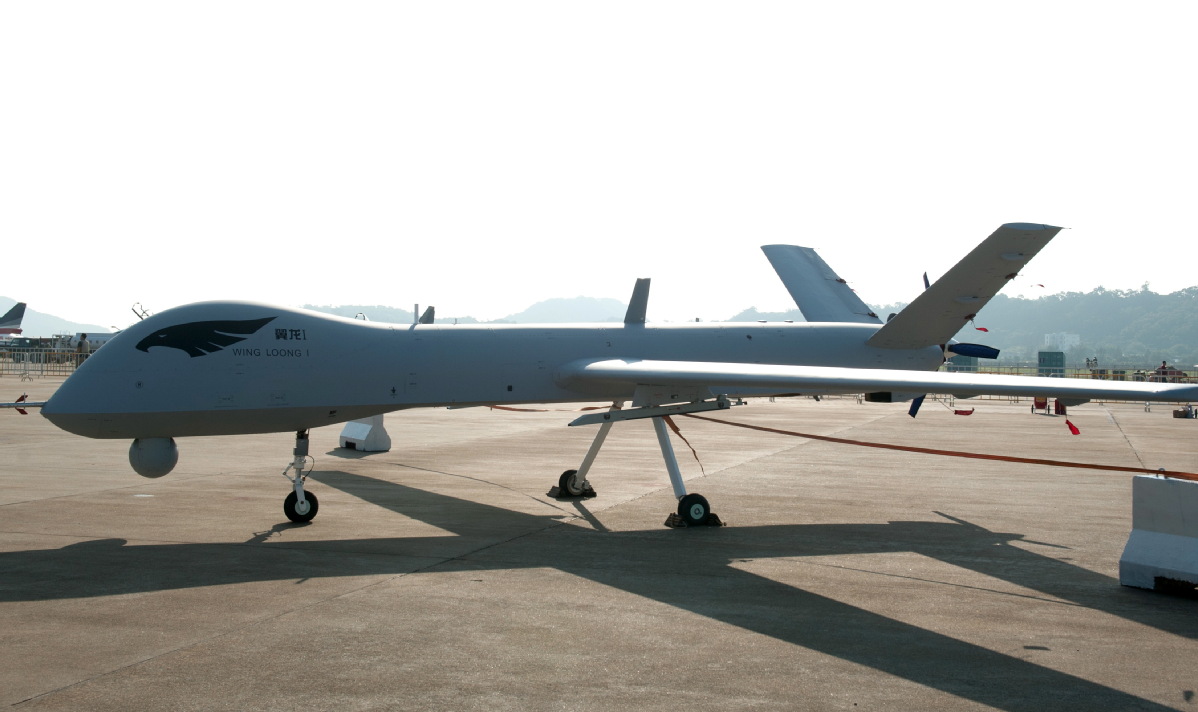 China has taken a remarkable stride in the promotion of its weapons in the international market as the first export of Chinese military drones to a European country has been confirmed by the buyer.
Aleksandar Vulin, defense minister of the Republic of Serbia, said last week in an interview with Radio-Television Serbia that the procurement of the Chinese armed drones will significantly strengthen the Serbian Armed Forces by giving them capabilities they do not have now.
He noted that the deal had been agreed upon earlier, without giving more details such as the type of the involved Chinese drone and delivery schedule.
The drone transaction was made public by Serbian officials during a five-day official visit by a delegation of China's Central Military Commission, the country's top military authority, that concluded on Sept 10. The delegation was headed by General Zhang Youxia, vice-chairman of the military commission.
The visit was the highest level of its kind between China and Serbia in terms of their military relations and is "a testament to the friendship and support China provides to Serbia in international relations, economic development and assistance to the Serbian Armed Forces in valuable donations of arms and equipment", according to a statement from the Serbian Defense Ministry.
The Associated Press quoted local media in Belgrade as reporting last week that Serbia will take delivery of nine Wing Loong I reconnaissance/combat drones with a possible follow-up order of an additional 15 drones.
A spokeswoman for Aviation Industry Corp of China, which makes the pilotless plane, said on Monday that the company has no comment on this matter.
Wu Peixin, an aviation industry observer in Beijing, said that the deal indicates that Chinese armed drones are competitive and attractive in the international market thanks to their combat-proven capabilities and reasonable prices.
Information previously published by AVIC shows that the Wing Loong I medium-altitude, long-endurance armed drone has a maximum speed of 280 kilometers per hour, can stay airborne for 20 hours and is capable of carrying about 200 kilograms of weapons such as laser-guided missiles and high-explosive bombs.
Development of the unmanned aircraft started in 2005, and its maiden flight took place in 2007.
So far, at least 100 Wing Loong I units have been delivered to foreign users, the company said.
Wang Yaoxin, vice-president of China National Aero-Technology Import and Export Corp, an AVIC subsidiary and the biggest exporter of aviation defense products in China, said last month at the International Aviation and Space Salon 2019 in Zhukovsky, Russia, that China "is in talks with several countries on cooperation projects concerning the Wing Loong unmanned combat drone family".
He said the Wing Loong I and II have become internationally renowned for their good capabilities and outstanding performance in combat and have attracted a lot of potential buyers.
Developed by AVIC's Chengdu Aircraft Design and Research Institute, Wing Loong I and II feature advanced designs, reasonable prices, easy-to-use controls and reliable technical support.
They are capable of reconnaissance and surveillance, electronic jamming, targeted strikes and border patrols. In addition to military operations, they can also perform civilian tasks such as disaster monitoring, environmental inspections, resource surveys and meteorological research, according to Wang.