China's holistic reform creating new synergy for high-quality growth
Share - WeChat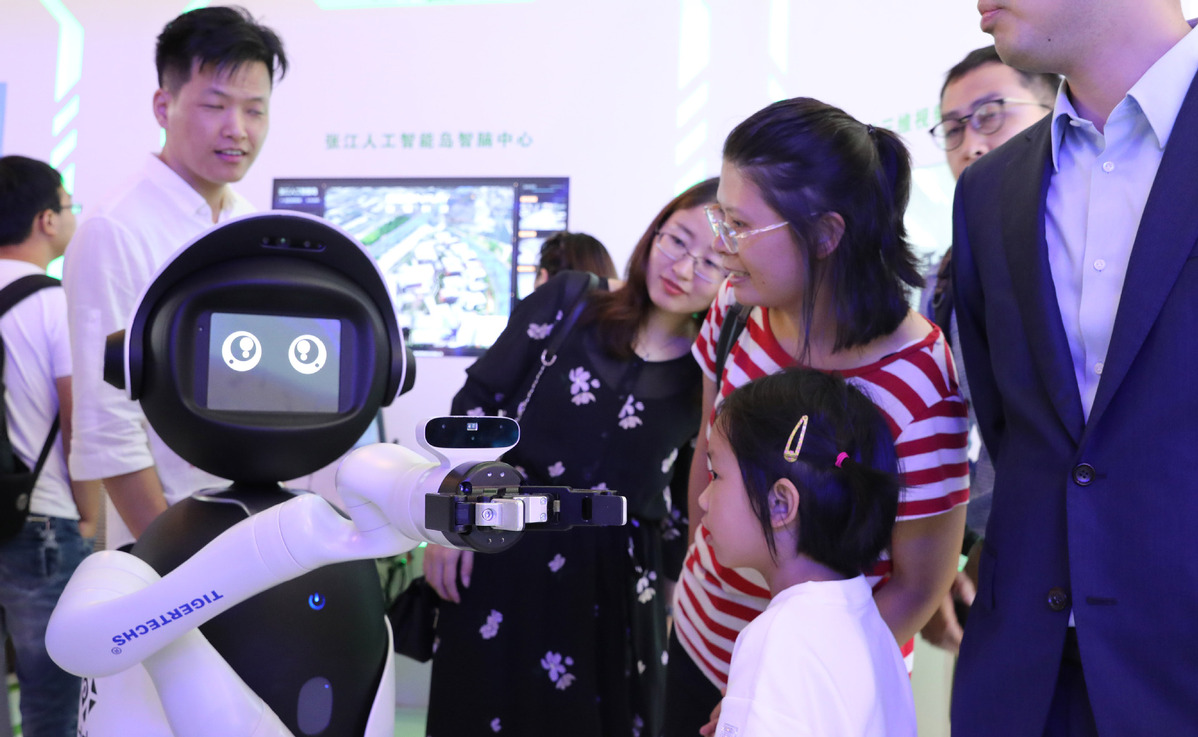 BEIJING -- China has adopted a package of new reform measures for high-quality development as policy-makers set the tone for greater synergy of reform in different areas.
The 10th meeting of the central committee for deepening overall reform decided to enhance synergy, coordination and efficiency in advancing reform and to make institutions in all areas more mature and in better shape.
China's reform measures over the past several years highlight the country's holistic approach in addressing institutional obstacles and obstruction and promoting policy innovation.
The meeting demanded efforts to promote the integration and co-existence of advanced manufacturing and modern service industries, two sectors seen as increasingly interwoven in recent years.
"Integration between the manufacturing and services sectors can help strengthen the international competitiveness of Chinese manufacturing amid rising industrial resource costs," said Deng Zhou, an industrial economist at the Chinese Academy of Social Sciences.
Official data showed companies providing services for manufacturers, in particular, engineering design, quality inspection and intellectual property rights maintained robust revenue growth between 2016 and 2018.
The meeting underscored more initiatives to promote high-quality development of trade, with a focus on jointly building the Belt and Road and vigorously optimizing the trade structure.
In the first eight months of 2019, the total trade between China and the European Union reached 3.15 trillion yuan (about $444.65 billion), up 9.7 percent year on year, while the total trade between China and the Association of Southeast Asian Nations amounted to 2.74 trillion yuan, up 11.7 percent year on year.
China's continuous efforts in improving the business environment and reducing taxes and fees led to greater vitality of enterprises. During the period, the imports and exports of private businesses totaled 8.49 trillion yuan, up 11.2 percent year on year, accounting for 42.2 percent of China's total trade volume.
The development of private businesses is indispensable for upgrading manufacturing and China's trade competitiveness, said Chi Fulin, head of the China Institute for Reform and Development. "Measures to advance fair competition such as lowering financing costs for small- and medium-sized enterprises are essential to reform."
In fact, China is now on the home stretch of implementing an extensive reform plan set out in 2013. By the end of 2018, 95 percent of the 336 major reform tasks in the plan had been implemented with concrete policy measures.
Over the years, China has laid the foundation and created strong momentum for comprehensive reform, and now entered a phase of reforms marked by synergy, coordination and efficiency.
By the end of 2018, more than 400 documents had been approved and 1,932 measures introduced throughout 40 meetings of the central leading group for deepening overall reform and five meetings of the central committee for deepening overall reform.