Jinan hosts intl conference on spring cultural landscape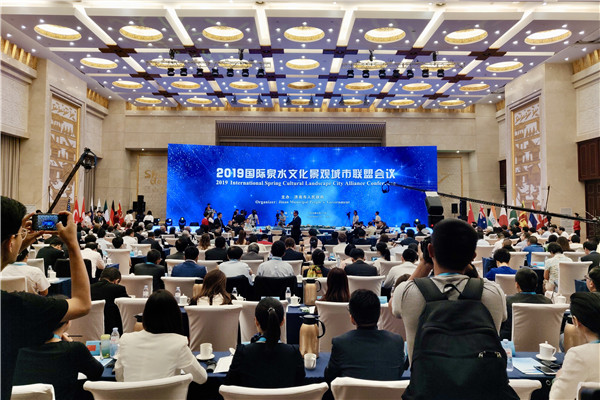 The 2019 International Spring Cultural Landscape City Alliance Conference was held in Jinan on Sept 10. Jinan is a city in eastern China's Shandong province noted for its many natural springs, leading to the nickname "City of Springs".
The conference focused on cultural heritage protection and sustainable development in the city and sought to connect it with other spring cities around the world.
"The unique culture and landscape of Jinan, which is integrated with the city's springs, represents a unique type of water resources utilization in China and the world. It is an important reference for respecting nature, rational use of nature and sustainable development," said Sun Shutao, mayor of Jinan.