Xi calls for fighting spirit in face of risks
Share - WeChat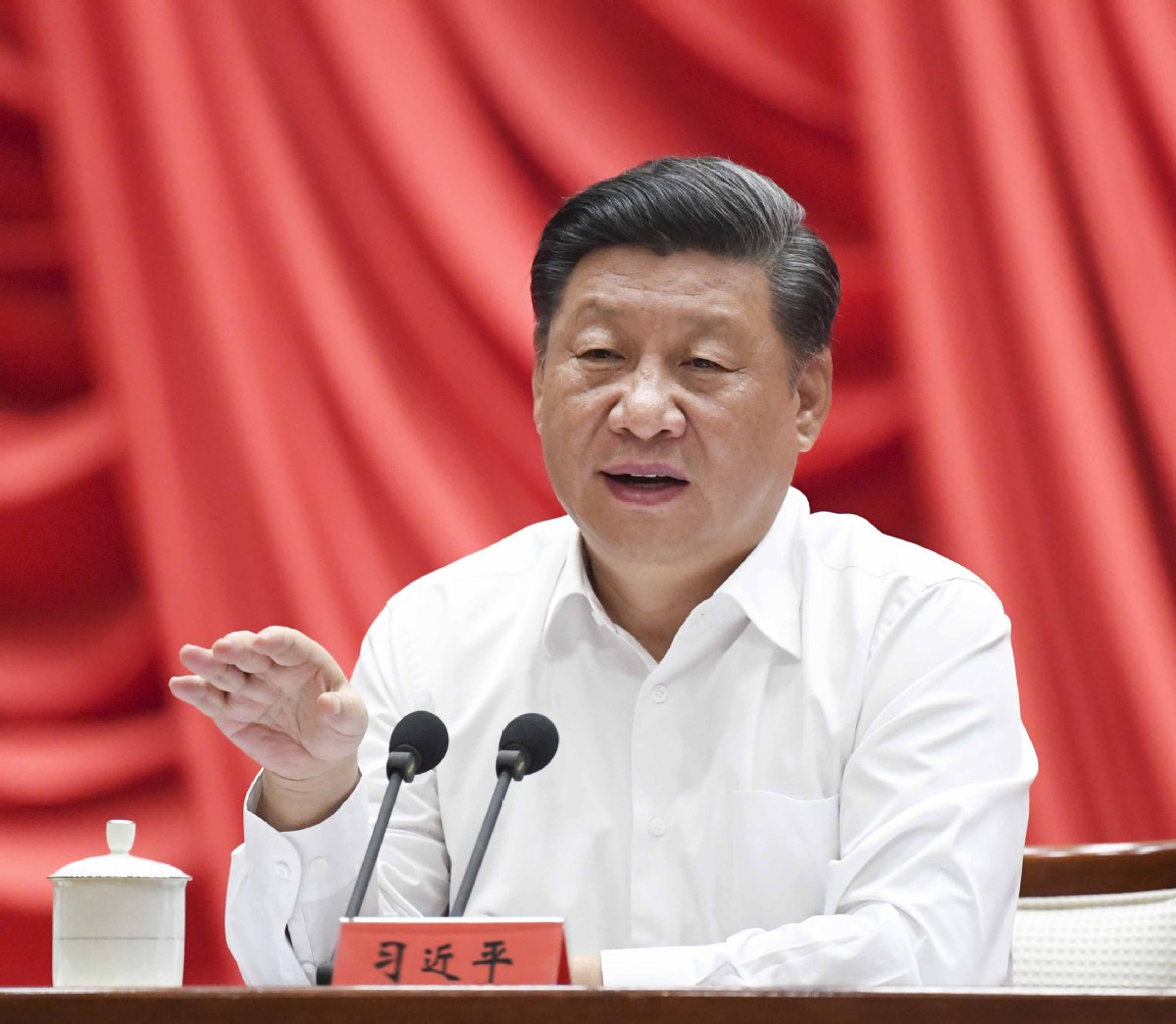 President: Achieving national rejuvenation demands great efforts amid rising challenges
President Xi Jinping has urged officials, especially young officials, to embrace a fighting spirit and enhance their abilities so that they can fight and win in the face of risks and challenges now and in the future.
Xi, also general secretary of the Communist Party of China Central Committee, made the remark when addressing the opening ceremony of a study session at the Party School of the Central Committee of the CPC, which was attended by young and middle-aged officials on Tuesday.
China is entering a period where various risks and challenges keep accumulating and major challenges the country faces in areas such as economics, politics, national defense, work related to Hong Kong, Macao and Taiwan affairs and diplomacy will not be easier. Instead, they will become increasingly complicated, he said.
He called on officials to firm up their will to fight and, when faced with difficult situations and tasks, dare to fight and win. He called for resolute struggles against risks and challenges harming the leadership of the Party and the socialist system, China's sovereignty, security and development interests and the country's core interests and major principles.
Achieving national rejuvenation will be no easy task and realizing the great dream demands great efforts, he said, warning that the challenges faced by the nation will be long term instead of short term, and they will accompany the whole process of the country's efforts to realize its centenary goals — building a moderately prosperous society in all respects by 2021 and turning China into a modern socialist country by midcentury.
Risks and challenges harming the fundamental interests of the Chinese people and those jeopardizing the country's efforts to achieve its two centenary goals as well as rejuvenation must also be guarded against, he said.
He also underlined the need for sober minds and firm positions to stay focused on the direction of efforts in the face of major challenges.
Officials must also be able to make right judgments, he said.
Fighting is an art, and officials must assume their due responsibilities and stay ever ready to fight and to win, he added.
Xi also highlighted the necessity to unite all the forces that can be united and mobilize all positive factors, and to strike for unity, cooperation and win-win outcomes.