Unusual but true: A football match in a river
Share - WeChat A river football match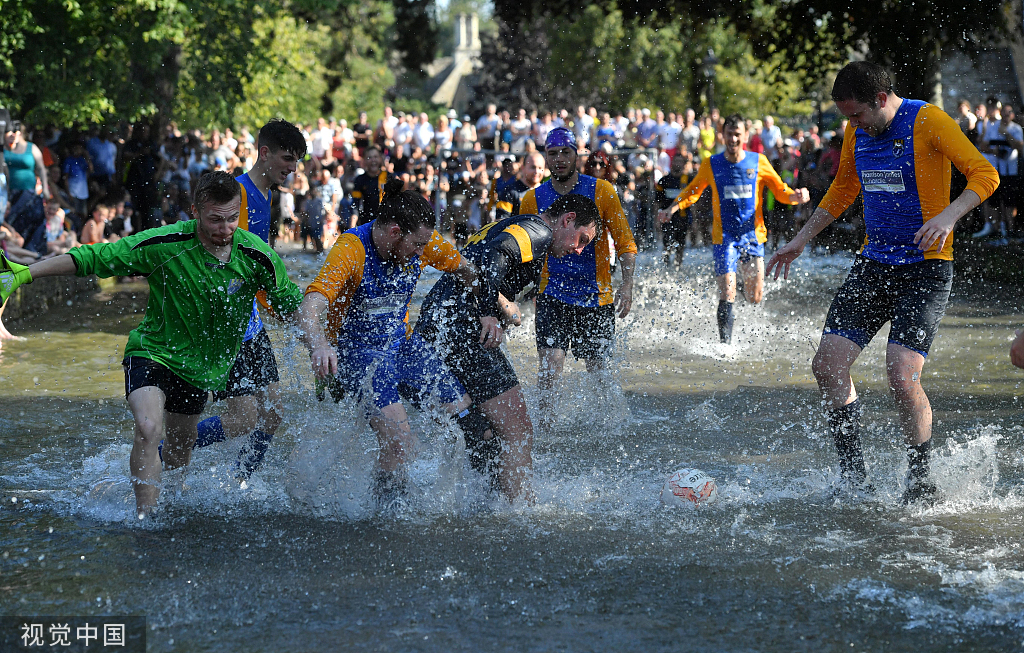 A five-a-side football match where it is acceptable to take a dive has taken place – in a river. The annual event is played in the River Windrush, which is ankle-deep as it flows through the village of Bourton-on-the-Water in the Cotswolds.
The Bourton-on-the-Water river football match has become a tradition for the Gloucestershire village, with hundreds of spectators turning out on Monday to watch the match said to date back about 100 years.
Jack Galpin, who stuck to tradition and refereed the game dressed as a woman, said, "It was a really good turnout and excellent crowd."