Coastal attractions
Share - WeChat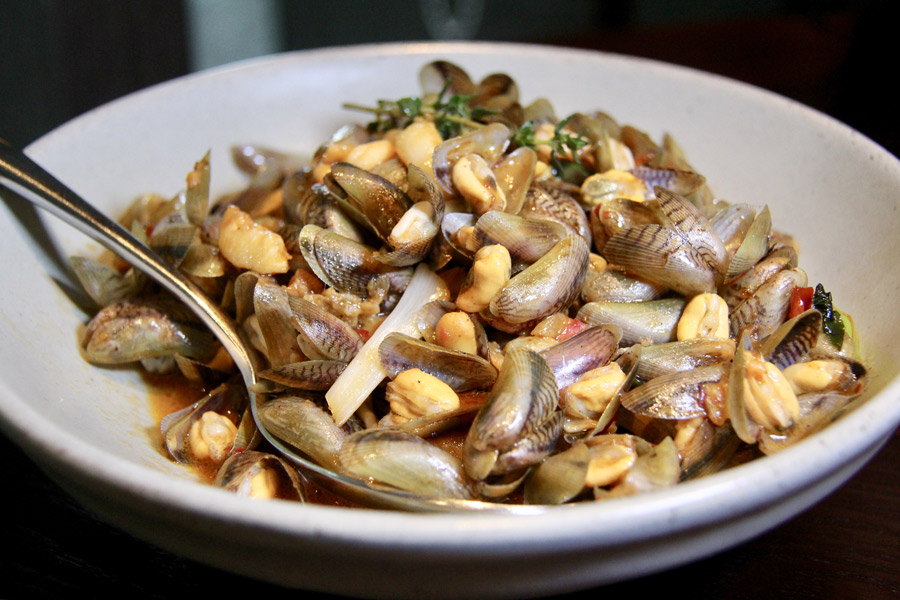 Cold fish rice is a traditional dish in Chaoshan, but it does not contain any rice. Yang says the dish was originally invented by local fishmen.
"When they go out fishing, they usually spend a dozen days at sea. So when their rice supplies ran out, they would cook a few fish from their catch to make a meal, which the fishmen called 'fish rice'," Yang explains.
The fishmen would use seawater to boil the fish, which they would eat when it cooled down, and it gradually became a staple dish in the Chaoshan region.
Yang's cold fish dish can be made with various kinds of seafood, from frozen hard-shell crab to squid and yellow croaker.
Salted ingredients are another tradition from Yang's hometown, where seafood is frozen for one night before being salted, covered in sauce and eaten raw. At Chao Cafe, Yang has only added one such dish-salted shrimp-to the menu as he thinks people from the north are not very familiar with this way of eating seafood.
Yang has upgraded the dish so that the live shrimp is marinated in a sauce which includes coriander, sesame oil, chili oil and soy sauce for 10 minutes.
Deep-fried Puning bean curd is a must-try with Chinese chive sauce. The outside of the tofu is crisp, and the inside is as tender as egg tofu.
The soybeans grown in Puning, Guangdong province, are famed for their quality and rich flavor, which is equally apparent in Puning bean curd and Puning fermented soy bean sauce.