Coastal attractions
Share - WeChat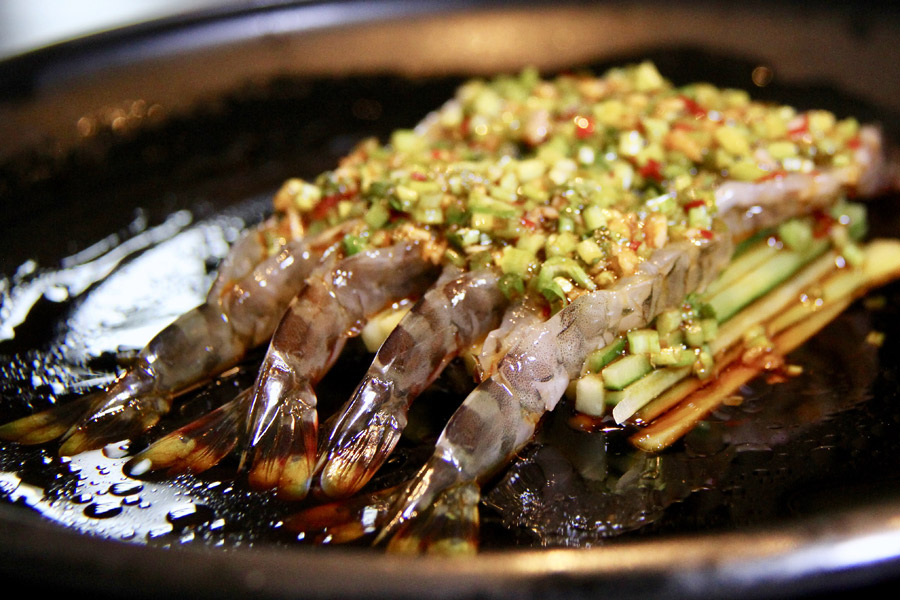 If you are looking to sample the authentic tastes of east Guangdong's Chaoshan region, one standout Beijing eatery is the ideal port from which to set sail on your culinary voyage, Li Yingxue reports.
By the middle of August, the fishing season in the South China Sea reopens after a 108-day hiatus. Hundreds of boats set off to sea, returning with a feast of seafood, large and small, for the dinner tables of Guangdong province: from Chaozhou to Shantou and Zhanjiang to Jiangmen.
Some 2,000 kilometers north of the Chaoshan region, Yang Yingzhong, executive chef at Chao Cafe in Beijing, is busy selecting freshly-caught seafood to update his seasonal menu.
"There are thousands of different types of seafood to choose from, and, as the fishing season continues, an even wider selection of fish appears on the market," says Yang.
As a native of Chaoshan, Yang specializes in bringing his hometown flavors to Chao Cafe, and the new fishing season gives him more opportunity to present authentic Chaoshan cuisine.
Yang is keen on fresh ingredients. According to him, 90 percent of the ingredients he uses are shipped from Chaoshan, and he uses only ingredients during their peak season. "For example, the best time to eat razor clams is June, so I only sell this dish for one month each year," says Yang.