All wrapped up for Spring
Share - WeChat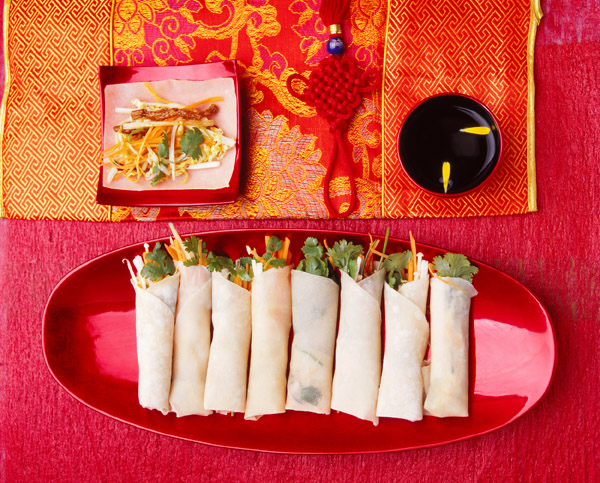 Spring rolls. Ever wondered why they are called that? The English name is a literal translation of the Chinese chunjuan. It is an evocative name that conjures up images of the freshest and greenest herbs of spring carefully tucked into a rolled up crepe.
And yes, it was a seasonal ritual, and had been for countless generations. After a long, cold winter, the solar term of lichun, or start of spring, is celebrated with a meal of spring rolls.
The first green vegetables, sprouts and maybe some shredded root vegetables stored over winter are shredded and cooked down to a hot stew. Spoonfuls are heaped onto soft flour crepes, wrapped up and eaten as the family gathers around the table.
There are some who say that the first spring rolls originated from the southern provinces, specially in the Chaoshan area of Guangdong province, and also in Fujian province.
In Xiamen, especially, fresh spring rolls are still a popular street food. Tourists here have also been tempted to sit in the House of Spring Rolls, the ancestral home of a maritime family where the recipe was reputedly perfected.
The story goes that the patriarch a few generations back was an admiral kept busy defending the coast against invaders and illegal migrants. He was so caught up with his work that he often missed his meals, and his concerned wife decided to bring his food to him.
Most Popular