A flirtation with flavor
Share - WeChat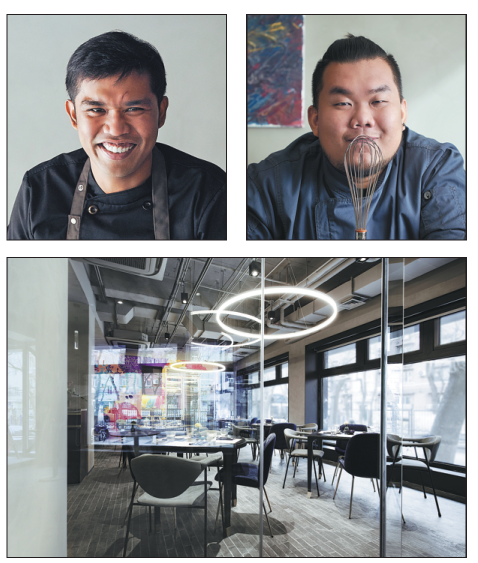 A pair of clever culinary CreatureS from Singapore are proving to be tasty Tease in the Chinese capital, Li Yingxue reports.
Since its opening in 2015, CreatureS has become a popular destination for food lovers visiting and residing in Singapore, thanks to its innovative and mouthwatering modern take on the country's cuisine.
Its was named the Best New Restaurant in 2016 by food and restaurant review website HungryGoWhere Singapore, which commented that it's a place that breaks with tradition and actually pulls it off without messing it up.
The masterminds behind CreatureS have decided to bring their epicurean endeavors to the Chinese capital, having opened a sister venue in Beijing after Spring Festival. Named Tease, this modern Asian eatery aims to tease the diners' senses and palette with culinary creature comforts.
Located on the first floor of Stey-Wangfujing, a design-driven apartment in Baishu Hutong at Dengshikou, Tease inherits the Asian-fusion roots of CreatureS and pays homage to Beijing.
More importantly, Tease is about to introduce the concept of "soul food"-food that not only delights the taste buds but also comforts the soul, food that people want to share with friends and family, and food that feels like "home".
The restaurant's two founders-Dennis Chong and Kok Koeng Chong-were actually complete strangers to the dining industry when they began. Nevertheless, their passion for food has brought them this far.
To tease the diners in Beijing, they have sent their original culinary team to the capital-executive chef Jardine D'Cruz and his partner, pastry chef Jacob Justus, arrived in Beijing half a year ago to prepare for the new restaurant's opening.
The first challenge the duo met was flavor, as Singaporeans like heavy seasoning using a lot of spices, salt and sugar.
"I notice people in Beijing do not prefer a salty flavor, but like freshness, so I try to use less salt and spices while highlighting the freshness of the ingredients," says D'Cruz.
Justus has also reduced the sweetness of his desserts to match the preference of his Chinese diners.
Just like CreatureS, the duo excels at turning heirloom recipes into creative delicacies. For instance, Kampung beef rendang at Tease has undergone a makeover as the chef applies a more modern slow cooking method and a more artistic presentation into its production.
Most Popular