Understated, niche skin care brand forges ahead in China
Share - WeChat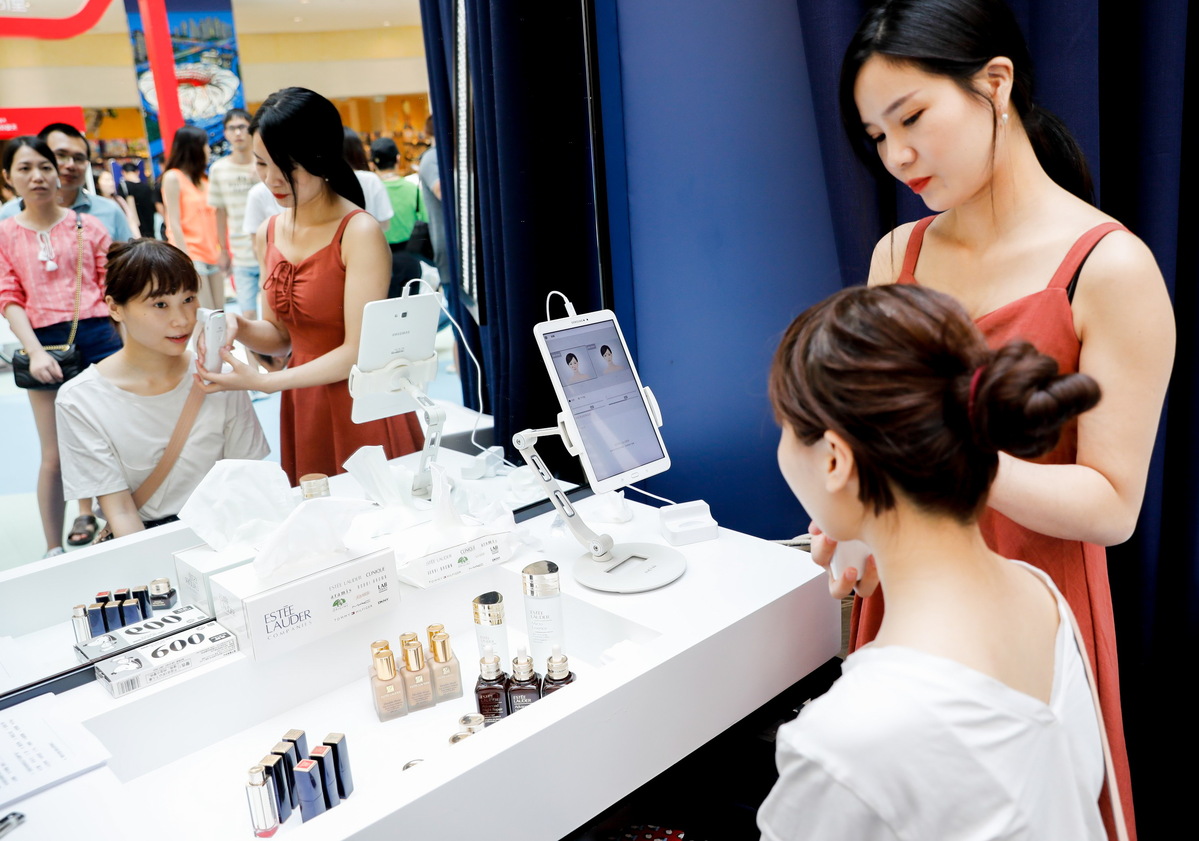 US skin care brand Erno Laszlo was founded in 1927 by the eponymous Hungarian dermatologist who helped rid a Belgian princess of acne, reduced the facial scars of a Hungarian actress, and was publicly endorsed by Marilyn Monroe, Audrey Hepburn and Jacqueline Kennedy.
But for Charles Denton, the British entrepreneur who took over Erno Laszlo in 2011, the historical brand founded in an era when there was no laser treatment or plastic surgery is thriving in today's global beauty industry, particularly in China.
"Today's Chinese consumer is well educated, well-informed and has the confidence to make independent decisions. Ten years ago, she might have dressed in Chanel from top to toe because she knew it was a safe bet. But now she has grown into a confident consumer who knows all about brands, and favors one if she understands its valuable position," said Denton, chairman and CEO of the New York-headquartered brand.
With decades of management experience in the beauty industry, Denton worked for luxury personal care brand Molton Brown for 16 years before it was sold to Japanese cosmetics giant, Kao Corp, in 2005.He then headed a number of charitable organizations before joining Erno Laszlo in 2011.
"The more understated, niche and unique the brand, the more consumers are going to gravitate toward it," he said, during an interview with China Daily recently, before opening the brand's first Asia flagship store in Shenzhen, Guangdong province.
His theory is backed by the brand's sales performance. Debuting in China in 2014, as part of the globalization plan initiated by Denton, Erno Laszlo has enjoyed robust growth, up by more than 100 percent year-on-year. Its sales in China are expected to grow from 60 million yuan ($8.54 million) in 2017 to 350 million yuan in 2019.
Globally, the beauty industry had seen its "most dynamic growth in a decade in 2018", according to Hannah Symons, head of beauty and personal care at consultancy firm Euromonitor International. It increased by 6 percent, reaching $488.3 billion last year. China, in particular, has been one of the fastest growing markets. It is forecast that by 2023, China alone will contribute more sales than North America and Latin America combined.
With an ambition to grow the China market into its largest market next year, Denton shared with China Daily his plans to achieve the goal and the competitive power of a small, independent and old brand.
What's your growth plan for stores in China, and how would you differentiate the online and offline business here?
I think 20 to 30 spaces over the next two to three years are definitely feasible for us.
Today, 80 percent of our revenue in China is derived from online.
What we are building here are not stores. They are interactive spaces where people can experience the brands. Of course we have products, but also treatments and services and inspiring ideas.
If you think about any business, it should start with a problem to solve - a restaurant to feed people, a cream to moisturize the skin. But today, you don't need that problem to be solved in physical spaces since you can buy a much wider range of products online, maybe at better prices and with a better experience.
So the retail space needs to solve different problems to have a reason to exist. I think the problem that we need to focus on is human connections. I think people are hungry for experiences that improve their lives, because products are no longer enough to help.
There are all sorts of different events in your life that are important like going for an interview, relationships, work and so on. And a lot of that is reflected in your skin. If you are stressed or not sleeping, your skin can show this. So we are creating an environment that can address the causes as well as the symptoms. We call it the 360 degrees skin wellness philosophy.
Why did you choose to have the brand's first flagship store in Shenzhen?
Like many smaller brands, we began our journey with a distributor who has done a great job in establishing our brand through a few department stores and online. And about 18 months ago, we took over the distribution and set up our own operations in China. Now, we have the expertise, knowledge and support of our investors to manage our destiny directly.
We've been in Hong Kong for a while and it is interesting to compare Hong Kong with Shenzhen. Shenzhen seems to have a clear vision of what it wants to be. I think it is an inspiring and hopeful city. With that in mind, it's a great place for us to make a statement about the future of the brand in China.
How would you describe the landscape of cosmetics retail in China?
Something that happens in two years in China may take five years in America and 10 years in Europe. I think the whole world is doing the same things in the same way, it is just how fast it happens.
I get frustrated with people saying China is just copying and doesn't innovate and invent. China is inventive and innovative and open to new ideas. I think the cities of the future will be designed in China. If you think about innovation, WeChat, for example, is inspired by a lot of technologies. The way it has been advanced and executed is actually better in my mind.
Interestingly, when you look at brands now, we are innovating more in China than we are in our home markets. In many ways, the pace of change and appetite for new ideas and experience all happen here first.
There is a rising obsession with surgery and machines for skin care and beauty. Do you think that will take business away from Erno Laszlo?
I don't think we will become a surgery-based brand, but I do think that devices are going to be more important. I do think technology is going to be a much bigger part of our lives going forward and we will change. Technology in all its forms is going to lead our brand but what I want to do is to combine the human, technological, artistic and esthetic.
Who do you see as your competitors in China?
The market is dominated by strong global brands in the premium space. They've done a good job of educating Chinese consumers in terms of how they think about skin care and beauty. On top of that there is this extraordinary social and digital world where people have become extremely well-informed.
I think the market is going to move away from products and prices, to values and how those values meet and represent values of the consumers. On that level, we have little competition. Consumers can't express those values themselves, but they can allow the smaller brands to express those unique values. Big brands can't take on that stance because it's too risky for them. Small brands can have a defined audience that loves what the brand stands for.
What do you think is the key to success in China?
I think most brands are looking to China to be part of its accelerated story. To succeed in China, you have to play by the rules, engage with the market as extensively as possible, including innovative and inspiring ways of marketing. It's all positive and uplifting in China.
The market in China is the most competitive and the standards are clear. The country is setting a lot of new standards for the beauty industry. But if you can succeed in China, you can take all the learning and innovation and use it anywhere in the world.