Color-coded system keeps pregnant women in the pink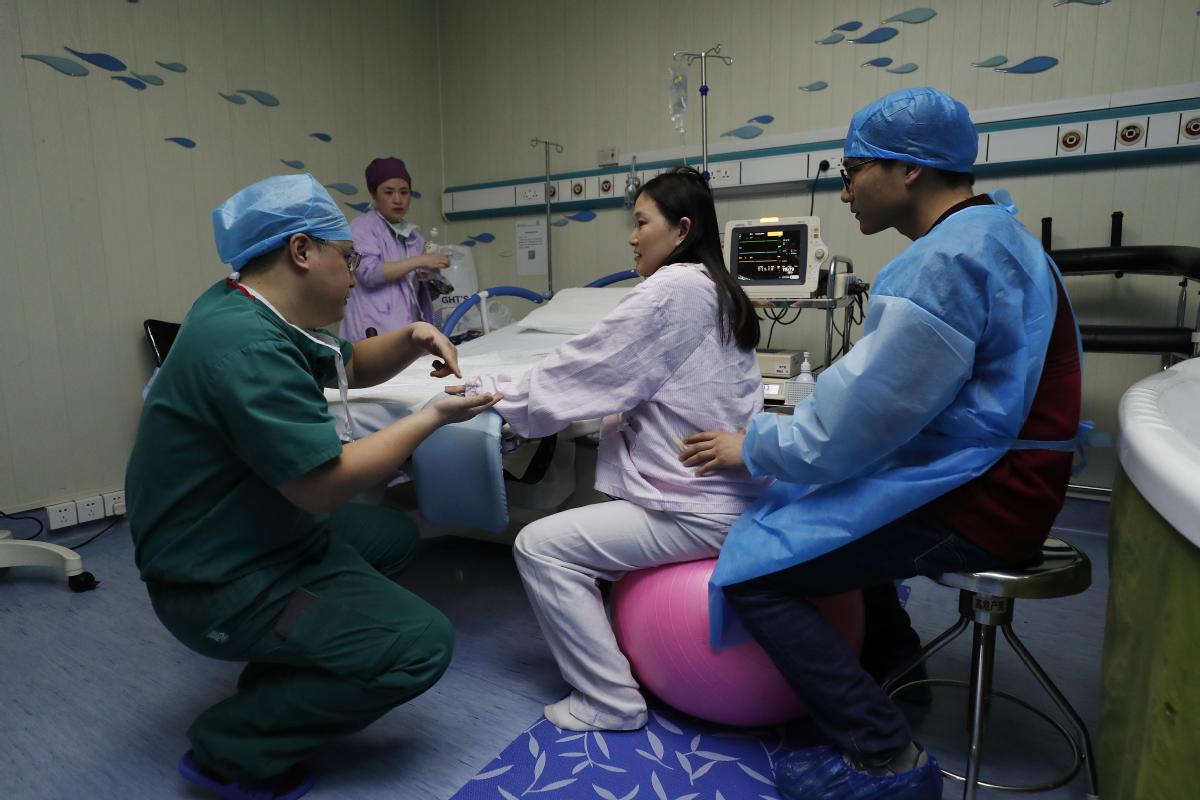 Shanghai's color-coded system to manage the safety of pregnant women and their babies proved so effective after its introduction in 2012 that it has been adopted by other regions around the country.
It is just one initiative the municipality has taken in recent years to optimize three major health indicators - life expectancy, and maternal and infant mortality rates - to maintain Shanghai's status as the country's healthcare leader and keep it on par with developed countries, an achievement it has accomplished for 10 consecutive years.
Over the past four decades, the average life expectancy of Shanghai residents has risen 10 years to 83.63 last year, compared to the national average of 77 years.
The maternal mortality rate for Shanghai residents dropped from 3.01 per 100,000 cases in 2017 to 1.15 last year.
The infant mortality rate decreased over the same period from 3.71 per 1,000 live births to 3.52 last year, according to the Shanghai Health Commission. Forty years ago, the infant mortality rate in Shanghai was 15 per 1,000 live births.
Now, all the pregnant woman in the city are classified into five colors - green, yellow, orange, red and purple - indicating their safety risks from "insignificant" (green) to "high" (purple) during pregnancy and delivery.
Based on the color allocated to them, they will receive different medical services and procedures, the commission said.
"Healthcare and evaluation of the mother and baby are offered nine times for free to each pregnant woman throughout pregnancy and delivery," the commission said, adding it is open to all users of the city's public healthcare system.
Ten years ago, Shanghai also became the first region in the country to stitch together a network to better guarantee the safety and health of pregnant women, mothers and their newborns.
Five city-level consultation and emergency centers for mothers in critical condition and six for newborns in critical condition were set up.
Mothers and newborns being treated at Shanghai hospitals may be instructed to go to the centers for further assessment and treatment, the commission said.
Figures from the commission point to the success of the program.
The lives of nearly 3,800 pregnant women and more than 33,000 infants in critical condition were saved over the 10 years.
"In recent years, the city commission regularly gathers experts to review each death of a pregnant woman or those who die during deliveries in the city," said Cao Binrong, 78, a consultant at the Shanghai-based Obstetrics and Gynecology Hospital of Fudan University, who has worked as a gynecologist for 55 years.
"The commission analyzes causes, identifies problems, designs prevention plans and tries to avoid the recurrence of the tragedy."