Road warrior Dong facing world-class test in Africa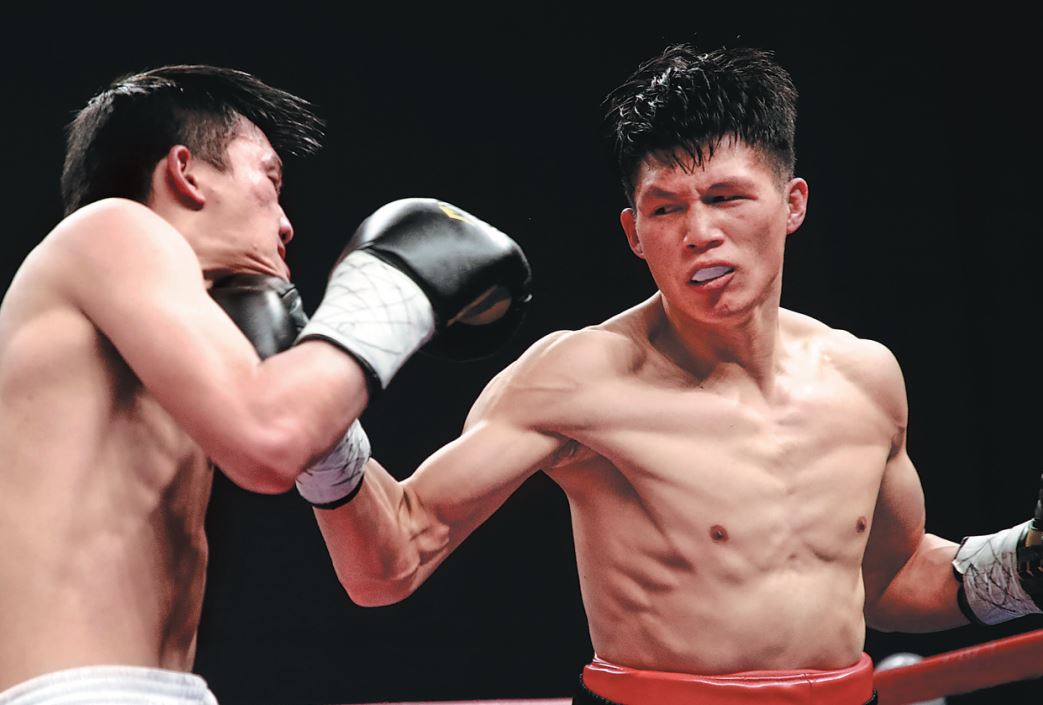 Qingdao welterweight, ranked No 15 by WBO, could vault into title contention
It's roughly 7,500 miles from China to Namibia in southwest Africa, but for Qingdao welterweight Dong Youli, the intercontinental journey could end up being a shortcut to global boxing glory.
On Saturday, in his first fight outside China, the 24-year-old Dong (13-1-1, 9 KOs), ranked No 15 by the World Boxing Organization, is challenging No 5-ranked WBO Africa champion Mikka Shonena (14-0, 3 KOs) in the northern Namibian city of Ongwediva, with the winner in line for a shot at the world championship next year.
With just three stoppages on his record, Shonena - aka 'The Silent Assassin' - isn't known as a big puncher, but the 31-year-old has been very vocal in telling anyone who will listen that Dong will be "ironed out" if the Chinese challenger chooses to turn their bout into a slugfest.
"I know that Dong is strong and world rated, but I have a perfect record and will have the home crowd advantage. I promise to give the fans the best performance of my career so far in order to remain undefeated," Shonena told The Namibia Sun last week.
"When I promise to give the fans my best, it means I'm promising to iron out that Chinese boy. I think it will be easy work, and I will make them proud."
Saturday's bout will be Dong's first since he captured the vacant WBO Asia Pacific title with an eighth-round TKO of India's Pardeep Kharera in Chongqing last December, but the long layoff doesn't faze him.
"I am going to Namibia to win. I know I will be fighting far away from home, but I also know that my Chinese brothers and sisters will come out in their numbers to support me," Dong said earlier this month.
"I am super prepared for this fight and I'm looking forward to taking a big step upwards in the world rankings."
While Dong hovers on the periphery of world title contention, another Chinese boxer is bracing to battle for a unified version of the world light heavyweight championship in the coming months.
No 1-ranked contender Meng Fanlong, a 31-year-old from Inner Mongolia who represented China at the 2012 London Olympics, has been named mandatory challenger for the winner of an Oct 18 title unification bout in Philadelphia between WBC champ Oleksandr Gvozdyk (17-0, 14 KOs) of Ukraine and IBF titleholder Artur Beterbiev (14-0, 14 KOs) of Russia.
After Meng (15-0, 9 KOs) became the IBF's top contender by beating Germany's Adam Deines in an eliminator on June 1 in Macao, Beterbiev opted for the unification bout rather than face the 6-foot-3 Chinese southpaw, who packs a KO wallop with both fists.
"I respect Beterbiev's choice," Meng told boxingscene.com. "I would have done the same if I was him. The best deserves to fight the best in this sport. My dream has always been to challenge for the world title, but the rule allows the unification fight to take place first.
"I will get to fight the winner to fulfill my mandatory obligation, and I'm excited about that opportunity."
Meng's promoter, Roc Nation's Dino Duva, wasn't quite so accommodating.
"It was disappointing to get word of the Beterbiev-Gvozdyk match because Fanlong has worked so hard to earn his shot," said Duva.
"We were in negotiations with Top Rank for Beterbiev and they said he had no problem fighting Fanlong, but then they decided to make a unification match. We will respect the unification concept, but only for this match.
"One thing I can assure you - we will fight to enforce Meng Fanlong's rights against the winner. Hopefully, whoever wins the fight on Oct 18 will have the courage to put both titles on the line against Fanlong, which will make the wait even sweeter."