Hong Kong govt denounces deviated law-breakers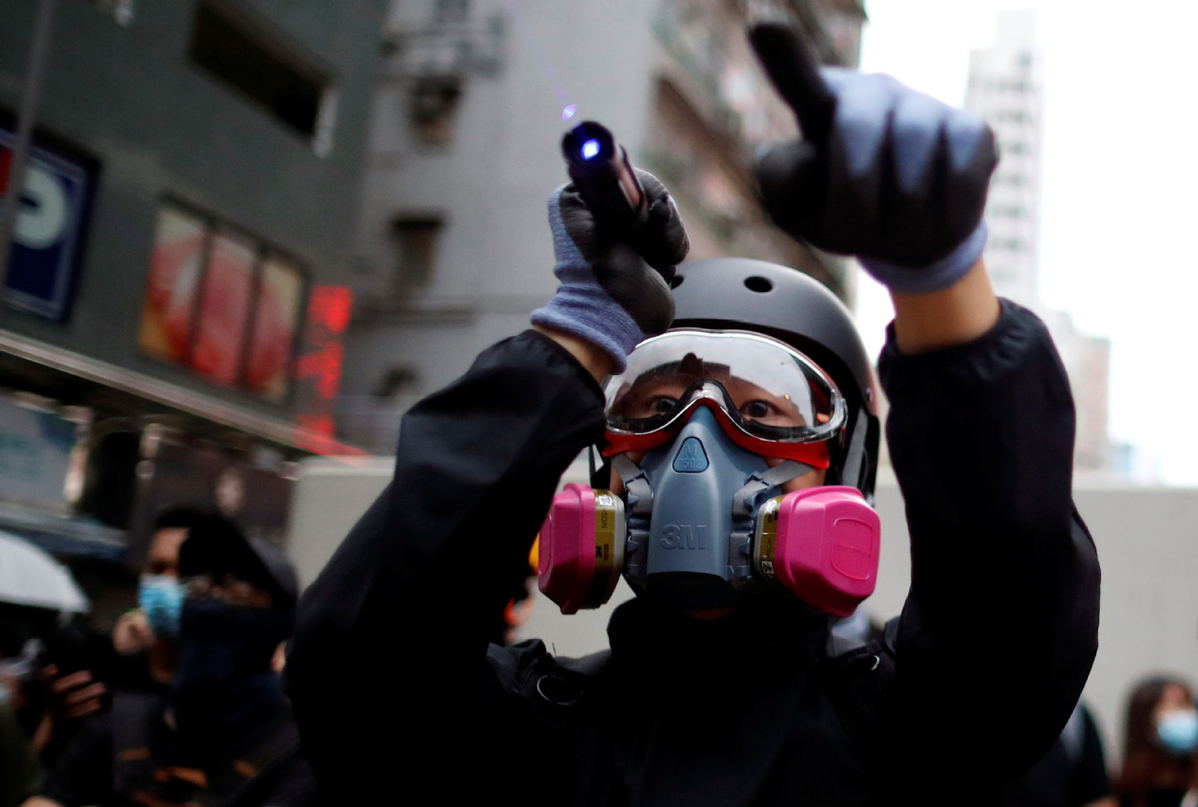 The Hong Kong Special Administrative Region's government on Saturday denounced the illegal acts of protesters who deviated from an approved march route issued by the police and wreaked havoc in major business areas of the city.
A government spokesman and the city's police force said in a statement that these acts had challenged the rule of law in Hong Kong and breached public peace due to the protesters' disruptive behavior.
The police said that while citizens have the right and freedom to peacefully express their views, protesters should care more about public safety and the order of society.
On Saturday afternoon, hundreds of protesters deviated from the route specified on the Letter of No Objection issued by the police, occupying roads in Kowloon City District and Yau Tsim Mong District.
Some protesters vandalized the offices of some lawmakers and district facilities of an organization along the way.
Some people also assembled outside the police station in the Mong Kok district. Outside the station, the radicals aimed laser beams and hurled miscellaneous objects at police officers, posing a serious threat to their safety.
After issuing several warnings, police said that they were being ignored by the protesters and began a dispersal operation at around 7 pm.
Amid the operation, some protesters gathering at a nearby footbridge continuously hurled metal buckets, trash bins and sundries to police officers below and their vehicles.
Several places were affected by the chaos including the report rooms in police stations in Hung Hom, Kowloon City, Mong Kok and Tsim Sha Tsui which have temporarily suspended services.