More voices call for end to violence in HK
Share - WeChat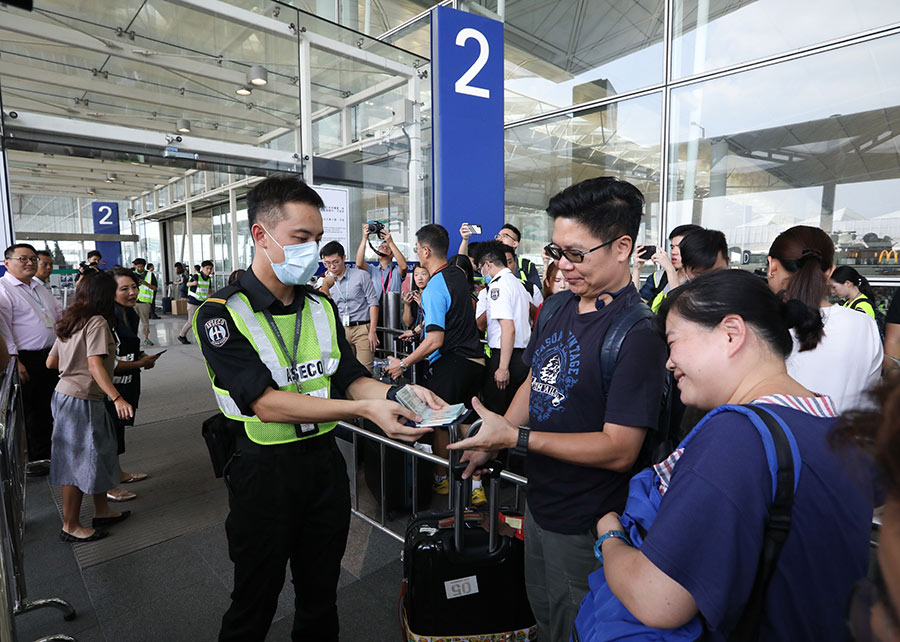 Hong Kong's pop stars and celebrities on Friday also called for the return to law and order in the city. Actress Sheh, actor Shawn Yue Man-lok and singer Yeung Chin-Wah all stressed that Hong Kong is an inalienable part of China.
The Motion Picture Industry Association in Hong Kong said in a statement that the people of Hong Kong have a right to pursue their political agendas, but they can't cross the bottom line of humanity and morality. Nor should they endanger others and destabilize society, or harm national sovereignty.
"If such antagonism and rifts continue, Hong Kong will lose its glory and be beyond redemption," the statement continued.
Multinational firms in Hong Kong and chambers of commerce have also warned against the impact of escalating violence and disruptions to Hong Kong's economy, residents' livelihoods as well as the city's image abroad.
Peter Wong, deputy chairman and chief executive of the Hongkong and Shanghai Banking Corporation, said that as a global financial center, Hong Kong has a solid foundation and its hard-won position and reputation should be cherished by its residents.
Though people expressing their opinions peacefully should be respected, "violent incidents have been going on one after another and the situation is getting worse, affecting local people's livelihood and endangering public safety", Wong said.