Report: Average Chinese mobile user installs 56 apps
Share - WeChat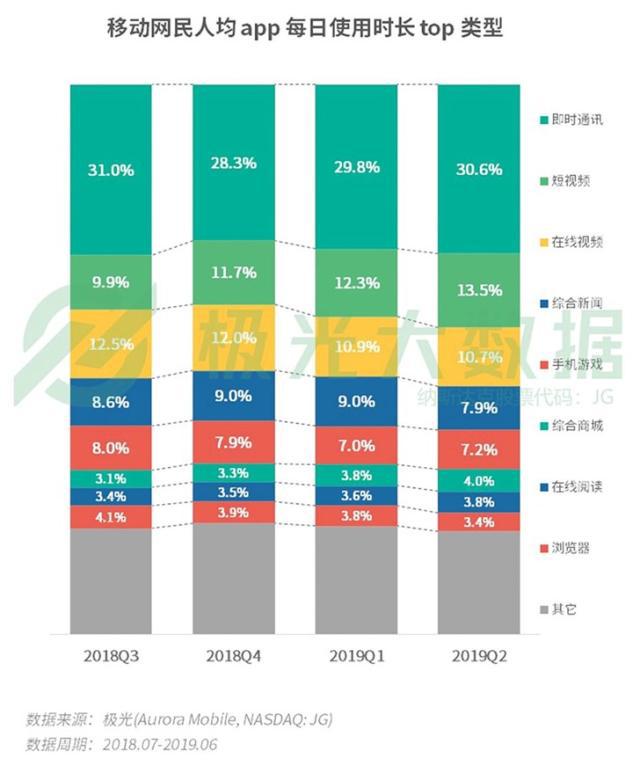 In the second quarter of 2019, the average Chinese mobile user installed 56 apps on their phones, and average daily usage of the apps is 4.7 hours, according to a report released by China's mobile big data solutions platform Aurora Mobile on Thursday.
By June the number of mobile internet users in China had grown to 1.134 billion, the report said.
The number of internet users in first-tier cities, new first-tier cities and fourth-tier cities and cities below has increased to a certain extent. The population in first-tier cities accepts emerging internet products at a faster pace.
In the first half of this year, instant messaging apps were the most used, while short video apps surpassed online video apps to become the second most-used app by Chinese netizens.
Short video and online video apps are the biggest time killers for Chinese internet users, accounting for more than 30 percent of total usage time.
According to the overall ranking of app penetration, WeChat, QQ and Alipay are the top three.
In 2018, China accounted for nearly 50 percent of the 194 billion mobile APP downloads worldwide.
Following China, the world's top downloaders are India, the US and Brazil, Russia's Sputnik news agency reported this January.
The topic sparked heated discussion on Chinese social media platform Weibo. "I have downloaded far more than 56 apps on my phone, even double or triple," many users said.