Touring magic show hits Beijing
Share - WeChat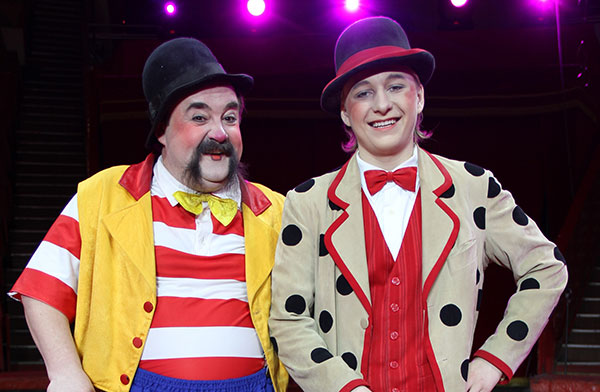 Throughout August, the large-scale magic show Magic Wheels-Origin will be staged in Poly Theaters in 42 cities across China.
On Aug 13, the third performance will take place in Beijing, presented by four magicians from different nations and two Russian clown actors, who are also father and son.
The show tells the adventure of two clowns in a magic land where four different magicians live. The clowns interact with the audience with amusing performances, and delight the whole theater with their act.
The show is created by some excellent magic professionals. The show's chief director, Chen Zhiling, is the first female magician in China to win the championship in FISM World's Champion.
Summer vacation is often an opportunity for children to explore and enjoy their free time, and the magic show offers happiness to many families and magic enthusiasts alike. One mother delighted after taking her children to the show, saying, "It brought us genuine joy, and that is why magic is so appealing."