You're only as good as your word
Share - WeChat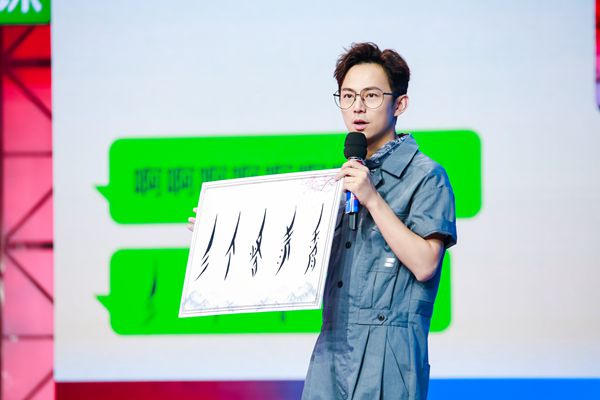 TV program uses Chinese characters to cultivate greater understanding of language and culture, Chen Nan reports.
A game that is character-forming, educational and entertaining is wooing audiences by making them feel on top of the word.
Magic Chinese Characters, with its 48 episodes, challenges contestants and viewers with Chinese pictographic words.
It premiered on June 10 and is broadcast from Monday to Thursday at 7:30 pm through August.
The quiz show is actually an offshoot from another variety show, Happy Camp.
The word game which sees players guessing each Chinese character based on its radical, or a key component part hinting at some features of the word, quickly became a favorite on Happy Camp.
"It inspired us to produce an original quiz show dedicated to Chinese characters," says Wang Yizhen, a director who has been working on Happy Camp for 15 years, which features celebrities both from China and abroad and has been aired since 1997 by Hunan Satellite TV.
To ensure the academic integrity of Magic Chinese Characters, as well as a production team from Happy Camp that includes Wang, a team of experts has been invited to join in.
Academics from the Chinese Proficiency Competition for Foreign College Students adjudicate when called upon.
The Chinese proficiency competition, initiated by Confucius Institute Headquarters, aims to help people around the world better understand and appreciate the nuances of the Chinese language and culture.