Being paid to play
Share - WeChat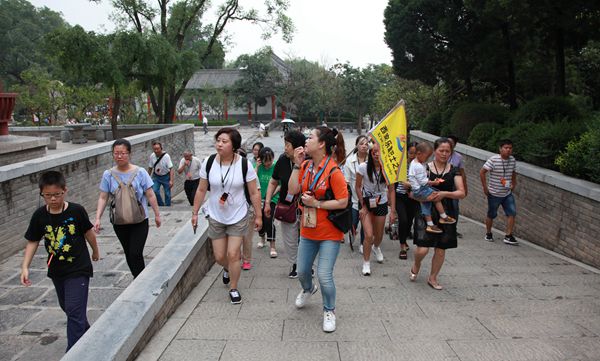 Job seekers in China are looking at the leisure sector, especially customized tourism, as they seek to mix pleasure with business, Yang Feiyue reports.
A growing number of young Chinese are looking to mix business with pleasure. One of them is Chen Lin who decided to join the tourism industry after she completed middle school nine years ago.
The 25-year-old from the southwestern province of Yunnan, says: "I grew up in a village and wanted to become a tour guide and see the world."
Her determination saw her share her enthusiasm with her guests, leading her to leave her footprints across Yunnan and the coastal Hainan province.
After first doing traditional tours, Chen decided to focus on customization in 2016 when her travel agency began working with domestic online travel giant Ctrip.
After receiving training, Chen became a certified tourism customizer with Ctrip in 2017.
It thrilled her that she could expose her guests to more cultural and folk customs.
Chen has guided nearly 10,000 travelers over the past two years, and her increasing familiarity with different destinations has also helped her improve her own travel experience.
The tourism market, with its flexible working hours and lucrative prospects, is drawing many young graduates.
Chinese tourists made 149.72 million outbound international trips in 2018, an increase of 14.7 percent year-on-year, the Ministry of Culture and Tourism said recently.
The number of domestic trips totaled 5.5 billion in 2018, a rise of 10.8 percent year-on-year, according to an annual report published by the ministry.
The country's tourism industry generated 5.97 trillion yuan ($860.38 billion) in revenue in the past year, an annual growth of 10.5 percent, the report said.
Custom tour operators can typically earn about 9,000 yuan a month, while more experienced guides can rake in as much as 40,000 yuan a month, a recent tourism career report by Ctrip said.
Young graduates who work as local tour guides report daily incomes of 500 to 1,000 yuan.