Being paid to play
Share - WeChat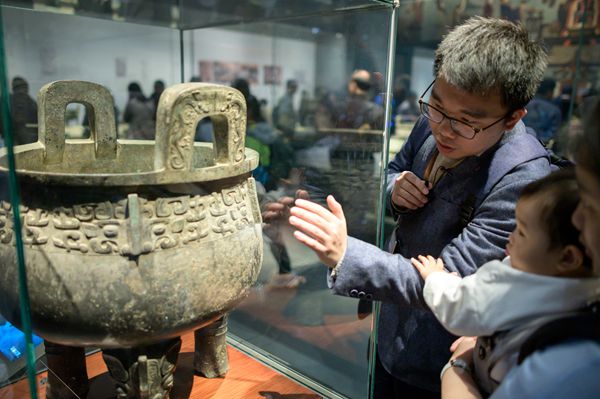 For entrepreneurial youngsters who have started up their own tourism operations, annual income has broken the 10 million yuan barrier, according to Ctrip.
For now, the travel agency is working with vocational tourism institutes to offer training to potential candidates. To date, 38 percent of Ctrip's customizers are college graduates with a bachelor's degree, while 3 percent of them hold a master's degree.
Of the recent graduates from Ctrip's training programs, about 20 percent have master's or overseas education experience, the agency says.
In terms of age, those born after 1995 account for 34.8 percent of the group.
Xu Zhiyun, a senior executive with Ctrip's tourism training, says: "Young people pursue individuality and have innovative ideas. They are bold when it comes to having fun, which fits in with the needs of travelers seeking customized products."
In terms of geographical distribution, custom tour specialists are mostly found in Beijing; Shanghai; Kunming in Yunnan province; Chengdu in Sichuan province; Suzhou in Jiangsu province; and Guangzhou and Shenzhen in Guangdong province, according to Ctrip.
Women tend to dominate the profession as they are naturally disposed to being meticulous and patient, while their male counterparts are preferred by female tourists, says the travel agency.
The agency also says that many of the tourism customizers have launched their own business ventures after a few years in the industry.
Liu Guoyang runs his own culture and tourism company. The Xi'an resident, who was born in the 1990s, set up his own business last year.
Liu decided to pursue tourism management at college out of his love for travel.
"It's a bit off my family track, since my father studied law and my mother learned English," he says.
Liu received his tour guide certification at college and couldn't wait to get out into the field after graduation.