Being paid to play
Share - WeChat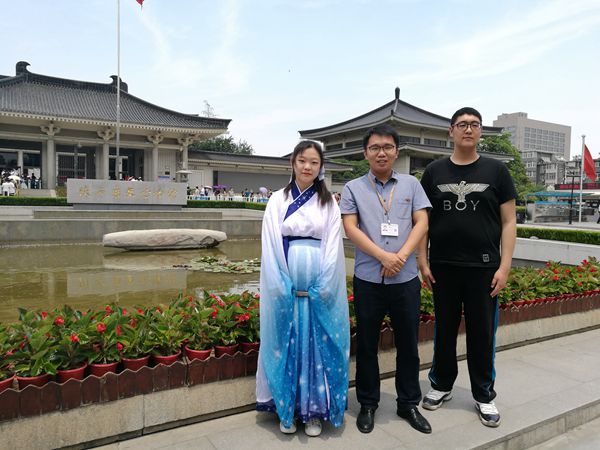 He showed people what Xi'an had to offer in 2012 before leaving for the Tibet autonomous region.
Liu, who lived in Tibet from 2013 to 2015, says: "I believe I traveled 100,000 kilometers during my time there."
Although his income was not stable at the beginning of his career, Liu says he enjoyed what he did and learned things that were more valuable than money.
"It was an eye-opening and rewarding experience to visit different places and meet new people and share information about culture and religion with them."
The experience in Tibet gave him a different perspective on how to be a good tour guide when he returned to Xi'an at the end of 2015.
"I found that places like Xi'an and Tibet are more about culture and history, which puts more demands on the tour guide," he explains.
Liu began to read books about local history and cultural relics.
"Relics can often be hard, cold objects, so you have to dig deep into the stories behind them to help people understand them," Liu adds.
He has also learned about the internet.
"I believe the internet will be the shape of things to come in the tourism business," Liu says.
With his accumulated knowledge, Liu then began to write stories about the relics on his social media account.
"I tried to make each story interesting and based on facts to better publicize them," he says.
So far, many of his stories have garnered around 90,000 views each, and his WeChat account has more than 20,000 followers.
This online fame has also helped make Liu a hit at Ctrip's platform for local residents to introduce their hometowns to tourists.
"Many of the customers are willing to pay for well-organized cultural tours," Liu says.
He now has a steady clientele, thanks to recommendations spread by word of mouth, and his income has tripled.
Speaking about his future plans, Liu says he wants to write a book on cultural relics.