Woman using six seats on train sparks debate
Share - WeChat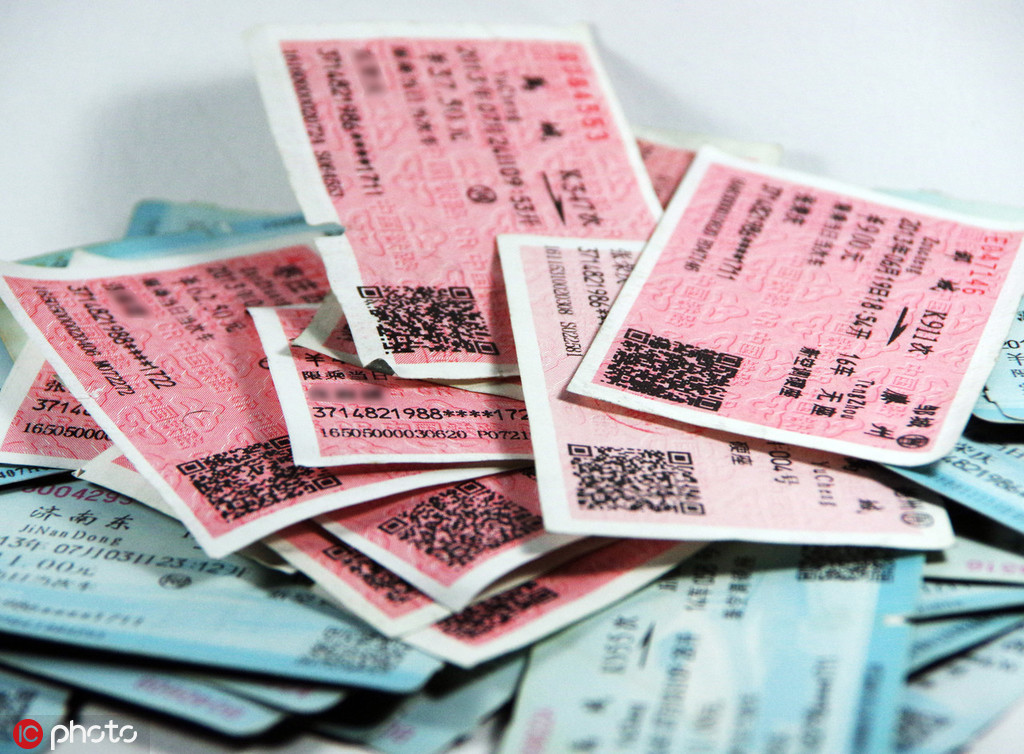 An online video has revealed a woman passenger showing six tickets to an attendant after she was criticized by fellow passengers for hogging seats on a green train in Harbin, capital of Northeast China's Heilongjiang province.
The video has since sparked debate, according to Beijing Evening News.
In the video, the woman said she failed to buy sleeper tickets, so she had to buy tickets for six adjacent seats for enough sleeping space for her two children.
Passengers without seats asked her to give up the seats, which resulted in a dispute with the woman insisting she'd done nothing wrong.
"The passenger has paid for all the tickets and used the seats for her children," said one netizen, supporting the woman. "It is her legitimate rights and interests that need no queries."
There were some on the opposite side.
"It is a waste of public resources," said one netizen. "The extra tickets she bought should be provided to other passengers who are really in need."
"No matter how many ID cards have been used to buy the tickets, passengers who carry tickets can take up all the seats even if the tickets' owners are not traveling together," an officer from China Railway Group told the newspaper.
"When a passenger buys a train ticket, he has signed a relevant contract with the group. As long as the passenger does not refund or change the ticket, he has the right to authorize other passengers to use the seat."
"The passenger's behavior couldn't be defined as hogging seats," said Yuan Zheng, a lawyer from the Qinzhou Law Firm in Shanghai, quoted by the newspaper. "However, according to the requirement of real-name tickets, the railway authorities can refuse to provide services to those who don't match with the information on their tickets."