Kuaishou eyes growth in profit
Share - WeChat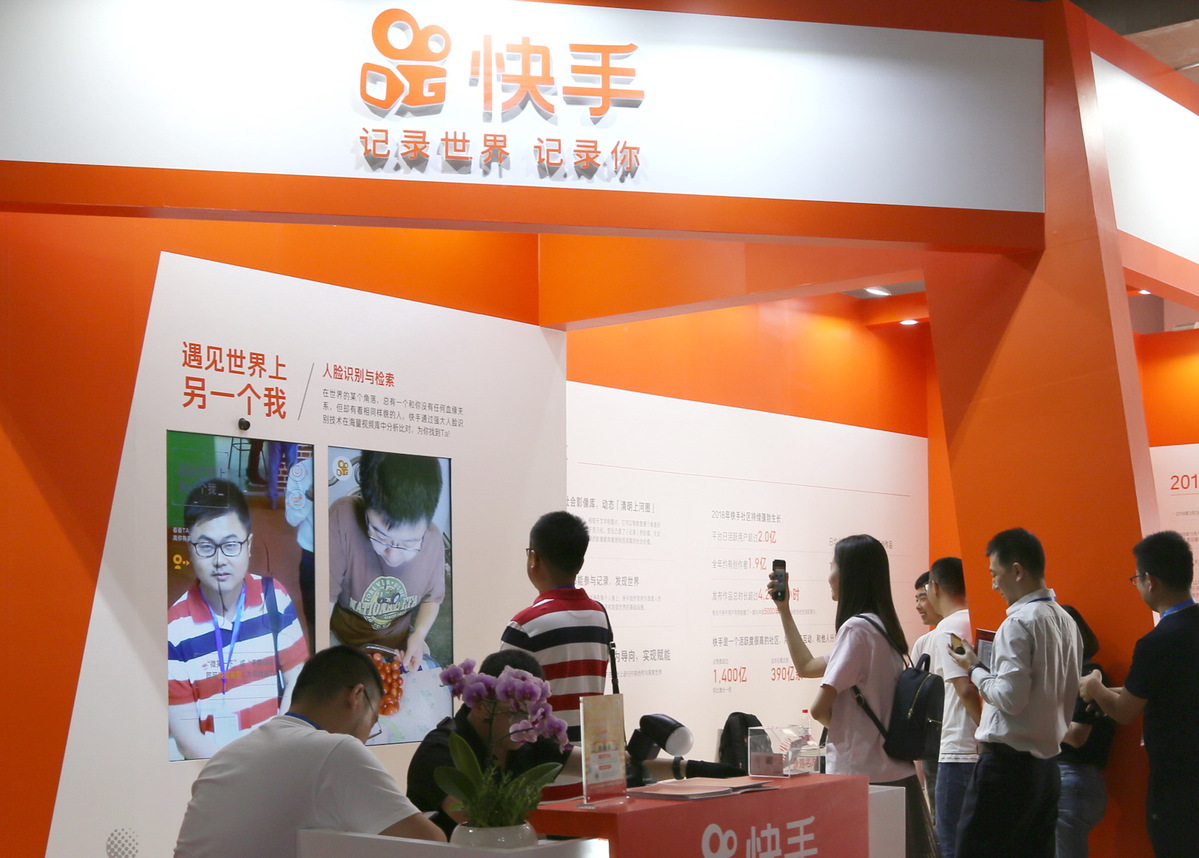 Company to invest $1.5b in data flows for premium content creators
Short video platform Kuaishou will ramp up investments to provide data flows, of which the value could reach 10 billion yuan ($1.5 billion), for its 100,000 premium content creators in the next year, covering more than 20 fields such as games, fashion, sports and music.
The company's move is part of its broader drive to speed up monetization.
"Last year, more than 16 million content providers obtained over 20 billion yuan in income, which mainly came from advertisement, livestreaming video, e-commerce and paid content at Kuaishou," said Ma Hongbin, senior vice-president of Kuaishou.
Ma said Kuaishou will cooperate with at least 2,000 organizations, including media, self-media producers and multi-channel network operators, to cultivate more high-quality content creators in harnessing and maximizing their monetization model.
So far, Kuaishou has more than 200 million daily active users and over 400 million monthly active users, with more than 200 million content creators recording and sharing their videos on the platform last year, Ma said. Its daily active users in first and second-tier cities have surpassed 60 million.
There are over 60,000 content creators making a profit at Kuaishou everyday. The platform aims to increase 3,000 creator accounts that have over one million fans within the next year, Ma said.
Short videos are seeing explosive growth in China. The revenue of the short video industry reached 14.01 billion yuan in 2018, up a blistering 520.7 percent year-on-year, and the figure is expected to surpass 55 billion yuan in 2020, said market research company iResearch.
Founded in 2011, Kuaishou allows users to upload short videos of 10 seconds to a few minutes each, with the content ranging from cooking to physical exercise, dancing and family gatherings.
The firm has cooperated with third-party e-commerce services like Taobao run by Alibaba Group Holding Ltd, and mobile e-commerce platform Youzan, which is backed by Tencent Holdings Ltd.
Kuaishou is favored by people living in China's third and fourth-tier cities, while rival Douyin is popular among young people in first and second-tier cities.
Douyin said in January that the app's number of daily active users reached 250 million. Some 60 percent of Douyin users are women, and about 70 percent of them reside in China's top-tier cities.
Sun Jiashan, a researcher with the Chinese National Academy of Arts, said there is a lot of potential for the commercial model of short video platforms.
"The introduction of professional multi-channel network operators and paid knowledge services will generate profits for the short video industry," Sun said.
Zhang Xintian, an analyst from iResearch, said cooperation between short-video platforms and e-commerce websites is an explosive commercial model. The analyst said short-video platforms play an obvious role in guiding traffic to e-commerce platforms. Short-video platforms could eventually build their own e-commerce platform and logistics in the future, the analyst added.