White paper: Defense spending 'reasonable and appropriate'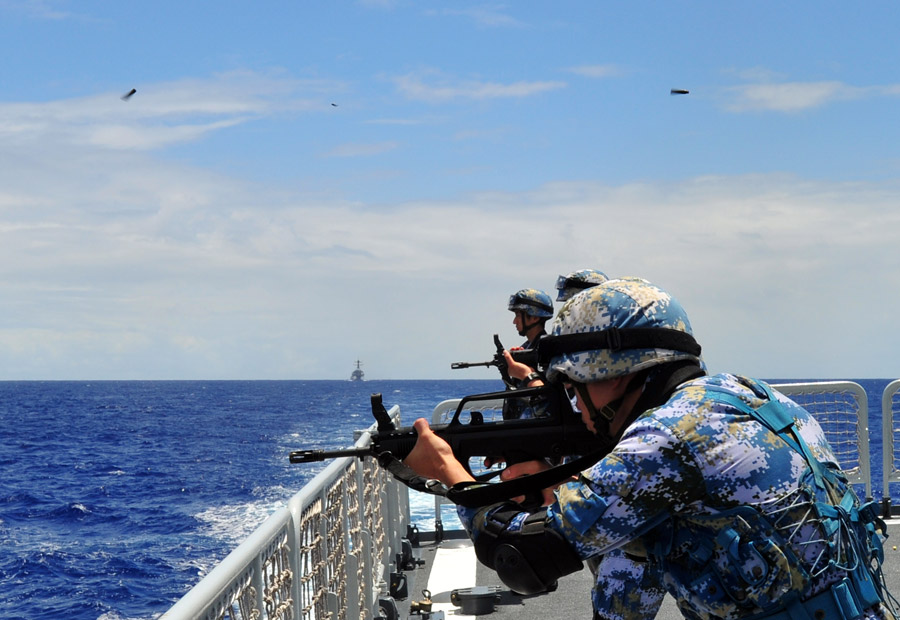 China's defense spending is "reasonable and appropriate" and accounts for a relatively low percentage of the country's GDP and government expenditure compared with other major countries, a defense white paper published on Wednesday said.
Titled China's National Defense in the New Era, the country's 10th national defense white paper -- and the first comprehensive defense white paper since 2012---was published by the Information Office of the State Council, China's Cabinet.
It said that since the start of reform and opening-up in the late 1970s, China has witnessed steady and moderate growth in its defense expenditure, which has grown in tandem with the overall development of the national economy and government spending.
The ratio of China's annual defense spending to GDP fell from a peak of 5.43 percent in 1979 to 1.26 percent in 2017, it said, and the ratio of defense budget to government expenditure decreased from 17.37 percent in 1979 to 5.14 percent in 2017.
To keep pace with the country's modernization efforts, the document said China is focusing on fortifying its national defense and building a strong military commensurate with the country's international standing and its national security and development interests.
China also hopes to narrow the gap between the PLA and other militaries and remedy deficiencies in the military's modern warfare capabilities.
From 2012 to 2017, China's defense budget increased from 669.19 billion yuan to 1,043.24 billion yuan ($151.56 billion). While the average defense budget growth rate was around 9.42 percent in these years, China's GDP grew by an average of 9.04 percent and government spending grew by an average of 10.43 percent.
The main spending areas in the defense budget to see increased spending were equipment development, military reform, training, humanitarian operations, and the provision of better services and salaries for military personnel.
In an international context, China had the world's second-largest military budget in 2017, but it was less than a quarter that of the United States.
From 2012 to 2017, China's average annual defense expenditure was around 1.3 percent of GDP. The US figure was 3.5 percent, with Russia on 4.4 percent, India 2.5 percent, and the United Kingdom 2 percent.
The white paper said China's defense spending is open and transparent, as well as being reasonable and appropriate.
Because its external security environment is complex, China faces serious challenges in safeguarding its national sovereignty, territorial integrity, maritime rights and other interests, it said.
The white paper said there is still a wide gap between China's defense spending and meeting those goals and fulfilling its international responsibilities and obligations as a major country.
That means China's defense expenditure will maintain moderate and steady growth in the future.