Legions of volunteers lend a hand at Beijing expo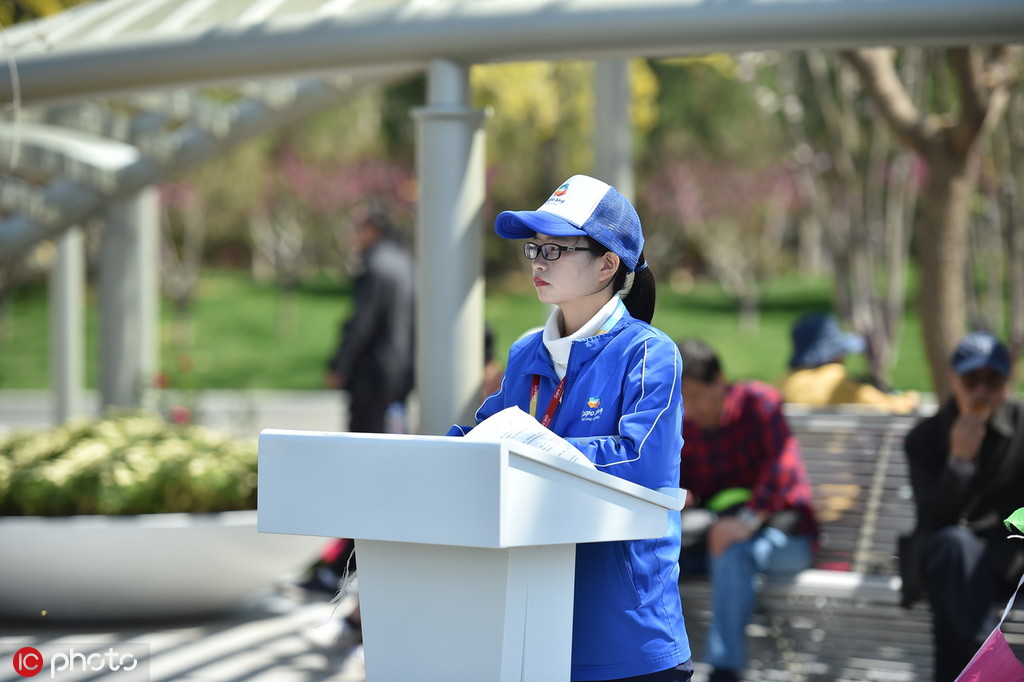 Around 4,000 university students have provided or will provide professional services to visitors on a volunteer basis at the ongoing International Horticultural Exhibition in Beijing's Yanqing district during their summer break, Beijing Youth Daily reported.
These students from Beijing and Zhangjiakou, North China's Hebei province, do their work in groups at the Beijing expo, where temperatures can easily exceed 30 C during the summer.
Volunteers have little time to spend under the umbrellas, and keep busy giving directions to visitors under the sun. When it rains, they line up on both sides of the road to lead tourists to the nearest cover.
Zhao Yihan worked as a hostess. She and her partner held a 10-hour post split into two shifts every day. Standing in the scorching sun, volunteers need to make sure their posture and manner of speaking present the image of volunteers in the best possible way.
"The happiest moment for me every day is to give answers to tourists' questions." Zhao said. It makes her feel her hard work is worth it, she added.
For indoor volunteers who work in pavilions, walking 30,000 steps a day is not unheard of. Many have become excellent "tour guides" — they always give visitors recommendations on the best activities and places to go.
Xu Bizeng, a college student from the Beijing Institute of Technology who works at the Uganda Pavilion, has established himself as an outstanding interpreter. After several days of practice, he is able to tell the background stories of each traditional Ugandan handicraft accurately and skillfully.