Rejuvenated Dou hits stride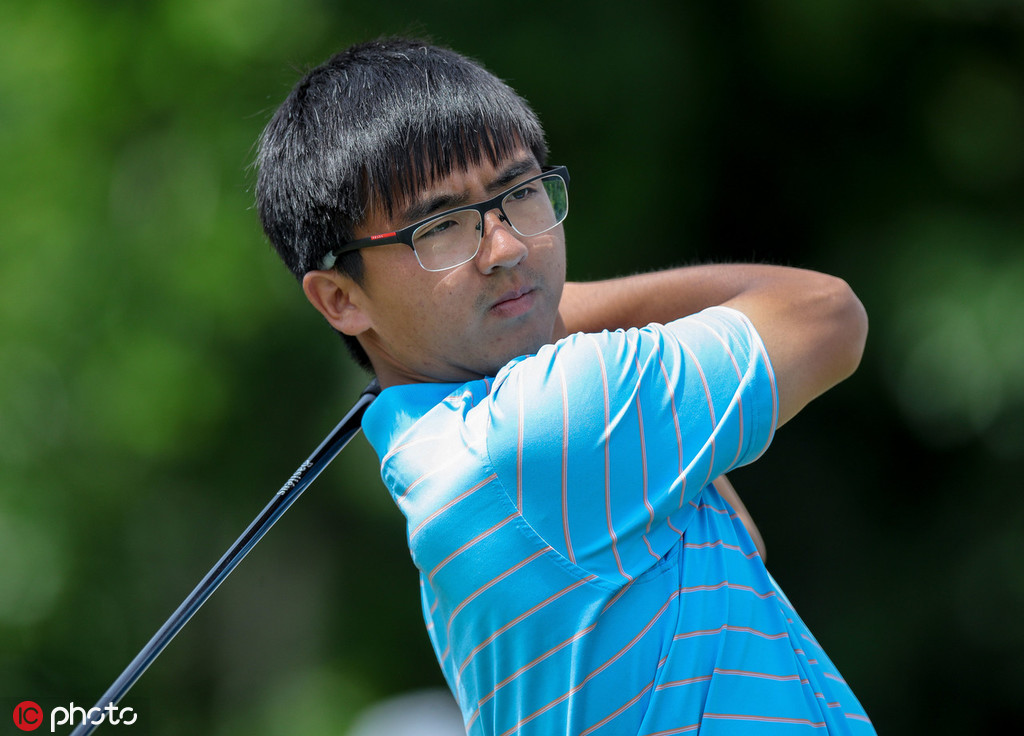 After 10 straight starts with little success, China's Dou Zecheng headed home to Dallas last week for a little rest and recuperation.
The strategy paid off for the 22-year-old, who responded with a 6-under 66 on Sunday to finish tied for seventh at the Korn Ferry Tour TPC Colorado Championship in Berthoud, Colorado.
Dou's compatriot Zhang Xinjun finished tied for 10th at 11-under 277, marking his seventh top-10 finish (including two wins) of the season.
Zhang continues to lead the regular-season points list ahead of Robby Shelton and Scottie Scheffler of the US.
"I rested really well and came back more energized," said Dou, who finished at 12-under 276. "It was a great way to finish. I'm feeling good going into the rest of the season. I hadn't had a good week since the first one, but this sets me up pretty well."
Dou has struggled since winning the season-opening Bahamas Great Exuma Classic, missing 11 cuts in 15 starts since. Before Sunday, he hadn't finished higher than a tie for 35th.
In Colorado he rebounded from an opening 72 to reel off three straight sub-69 rounds.
On Sunday, Dou made the turn at 1-under then birdied three times in a four-hole stretch on Nos 12 through 15 before capping his round with a 128-yard chip for an eagle at No 17.
The finish is projected to move Dou to No 23 on the points list, with the top 25 players at the end of the season earning a PGA Tour card.
Dou credited the round to playing partner Scott Harrington, who shot a 28 on the front nine with six birdies and an eagle.
"Scott was playing really well and it got me going," Dou said. "Even though I shot 1-under, that normally wouldn't be that bad, but compared to me he was beating me by seven strokes. That's pretty bad. I just wanted to get close to him and I did."
Winning birdie
Argentina's Nelson Ledesma led after every round, but on Sunday it looked like he would be caught.
Scott Harrington made a wild charge. Dawie van der Walt came out of nowhere. Harry Higgs, Michael Gellerman and Erik Barnes were all in with a shot on the final two holes, but the day ended as it started, with the final group of Ledesma and Australia's Brett Coletta going head-to-head for the title.
Ledesma missed a birdie putt on No 17 that would have all but sealed the win, and Coletta nailed his birdie to tie it heading to 18.
Both smoked their drives into the middle of the fairway before Ledesma set himself up 20 feet from the hole. Coletta had a putt from the fringe and left it short.
The victory earned Ledesma a check of $108,000.More importantly, he's earned his PGA Tour card for next season-a dream started by watching PGA Tour player Andres Romero who is from the same hometown in Argentina.