Hangzhou population estimated at almost 10 million
Share - WeChat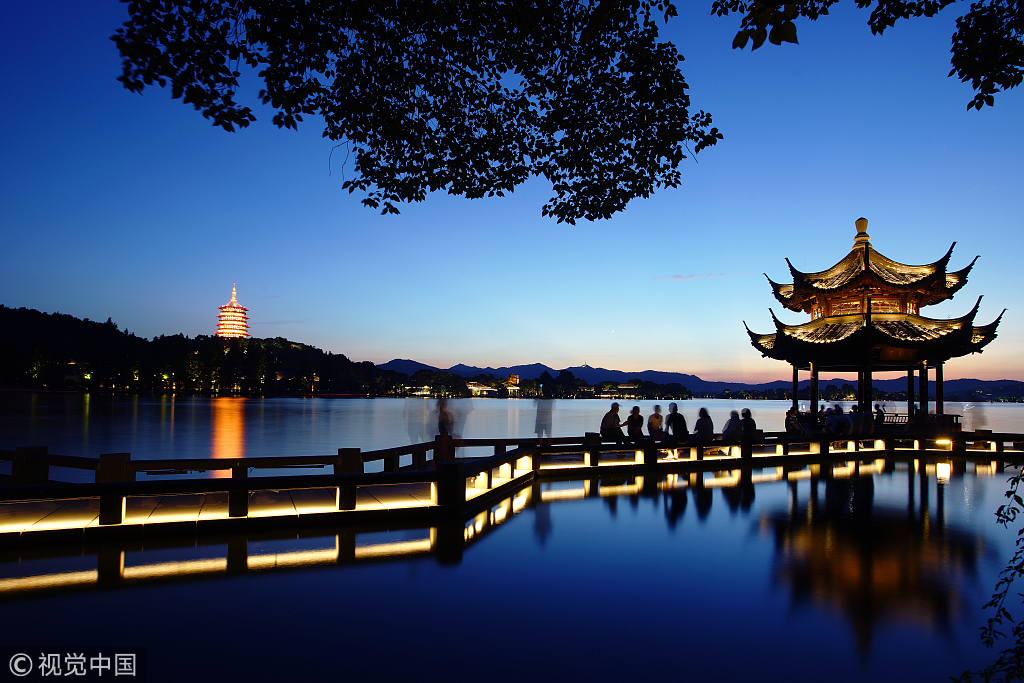 Hangzhou, capital of Zhejiang province and home to Alibaba Group, recorded an estimated population of almost 10 million by the end of 2018, according to a metro newspaper owned by Hangzhou Daily Press Group.
China has 13 cities each of whose permanent-resident population exceeds 10 million.
The country's top ten most populous cities are Beijing, Shanghai, Tianjin, Guangzhou, Chongqing, Chengdu, Shenzhen, Shijiazhuang, Wuhan and Harbin.
The other three cites with 10 million-plus populations are Suzhou, Linyi and Baoding, according to a CBN Daily report in 2017.
Eleven cities, including Hangzhou, Qingdao and Wenzhou, have populations of 9-10 million.
According to a Hangzhou Municipal Statistics Bureau report, the city's population has grown rapidly over the past four years, up by 338,000 from 2017 to more than 9.8 million people by the end of 2018, a 3.57 percent increase.
Among the 338,000 new residents, the net inflow population accounted for more than 300,000, suggesting that Hangzhou is becoming a magnet for talent.
The city has adopted policies this year to attract people to settle down, which will lead to a further population increase in the following years, said the report.
Backed by the new drivers of the information economy, Hangzhou enjoys an edge in the digital economy industries, including e-commerce, cloud computing and big data, information security, artificial intelligence and blockchain, which will potentially further increase the city's influence and attract more talent.