Long Museum holds New China art exhibition
Share - WeChat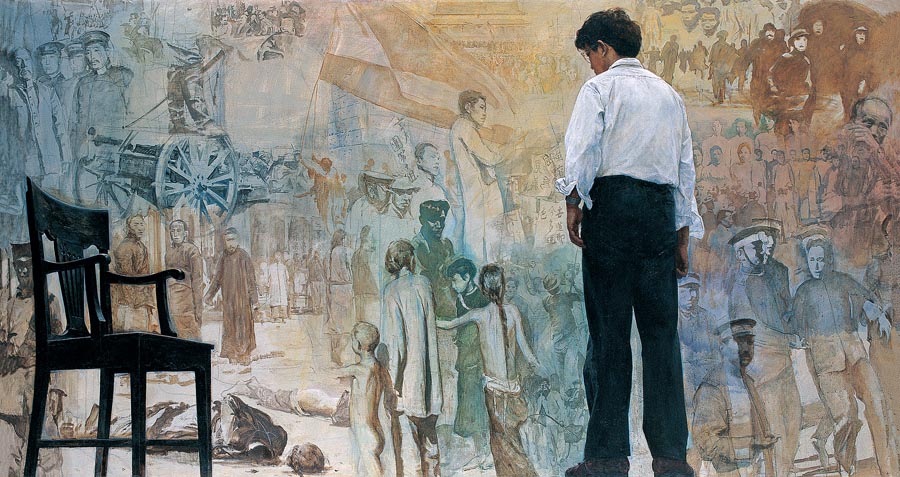 The couple established the first Long Museum in Pudong in 2012 before opening the second one, the Long Museum West Bund in Xuhui district, in 2014. Two other branches of the museum opened in Chongqing in 2016 and Wuhan in 2018.
Chen Lyusheng notes that while Liu has always been collecting classical Chinese art, his wife Wang has instead been focusing on collecting New China art from 1949 onward.
"Long Museum has gained a special position in the field of modern Chinese art since 1949, having accumulated a unique collection of art because of Wang Wei's personal enthusiasm," he says.
Wang began collecting revolutionary art in 2003 after she bought a painting titled Hard Times by Zhang Hongxiang at an auction. The artwork depicts Chairman Mao Zedong standing among Red Army soldiers in the mountainous area of Jinggangshan.