Picasso, painter and poet
Share - WeChat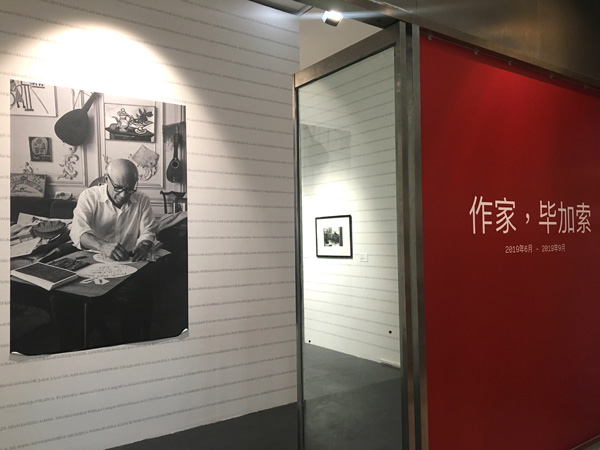 A new exhibition in Beijing is shedding light on how the darling of the 20th-century art world was also an accomplished wordsmith in his own right, demonstrating his endless appetite for creativity in later life, Cheng Yuezhu reports.
A slightly surprising fact about Pablo Picasso, one of the world's most renowned artists, is that painting was not the only thing he liked to dabble with. There were also poetry and plays.
The recently opened exhibition Picasso, Writer taking place at the Cervantes Institute in Beijing is now presenting this unpublicized side of the Spanish artist.
Hosted in conjunction with the Picasso Museum Malaga, the exhibition includes facsimiles of Picasso's manuscripts, photos and publications, as well as four original engravings by the master. An accompanying documentary filmed especially for the exhibition offers an in-depth insight into Picasso's writing, painting and personal life.
Born in Malaga, Spain, in 1881, the artist was considered a prodigy early on in his life, but it wasn't until 1935, at the age of 54, that he began to write poetry.
Most Popular