Comic book fans Marvel at new Chinese superheroes
Share - WeChat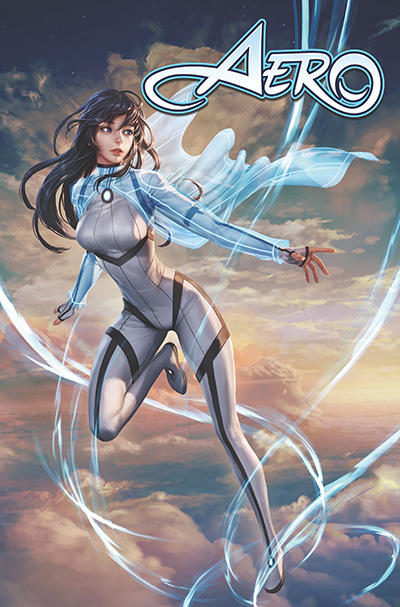 One of Marvel's first Chinese superheroes has blown into the United States with the first English-language Aero comic book hitting newsstand shelves on July 3.
Some renowned comic book artists were invited to create various limited-edition covers for the superheroine's debut, in which Lei Ling, a successful Shanghai architect, awakens one day to find that she possesses the ability to control air currents.
C.B. Cebulski, editor-in-chief of Marvel Comics, presented the English version of Aero to Chinese fans for the first time at the 15th China International Cartoon and Game Expo, which kicked off in Shanghai on July 4.
Aero's creator, Keng, also appeared at the expo's Marvel booth to interact with fans.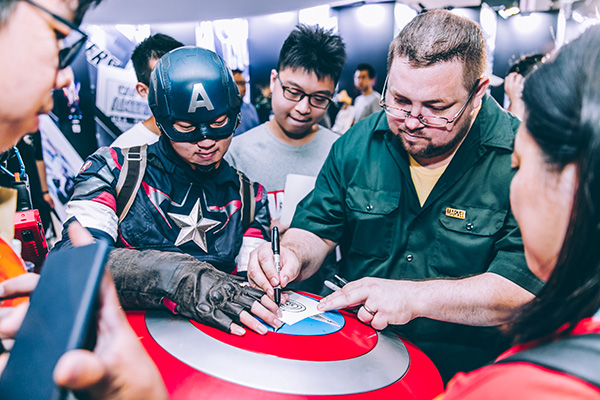 Marvel also reveals that it plans to publish the other Chinese superhero comic title, Sword Master, in the US by the end of July.
Sword Master focuses on Lin Lie, a young Chinese student who finds an ancient artifact that gives him incredible powers and unwittingly unleashes an ancient evil tied to his own family's past.
"I'm tremendously thrilled and proud that we have had the opportunity to work with talented Chinese artists to introduce new and unique heroes and to present an even larger Marvel Universe to fans around the globe," Cebulski said at the Shanghai event.
"For 80 years, Marvel stories have reflected the world outside the reader's window. With larger-than-life heroes like Lin Lie and Lei Ling, readers have been touched by their human spirit and have found a hero that inspires them."
Most Popular