Xi's G20 speech internationally applauded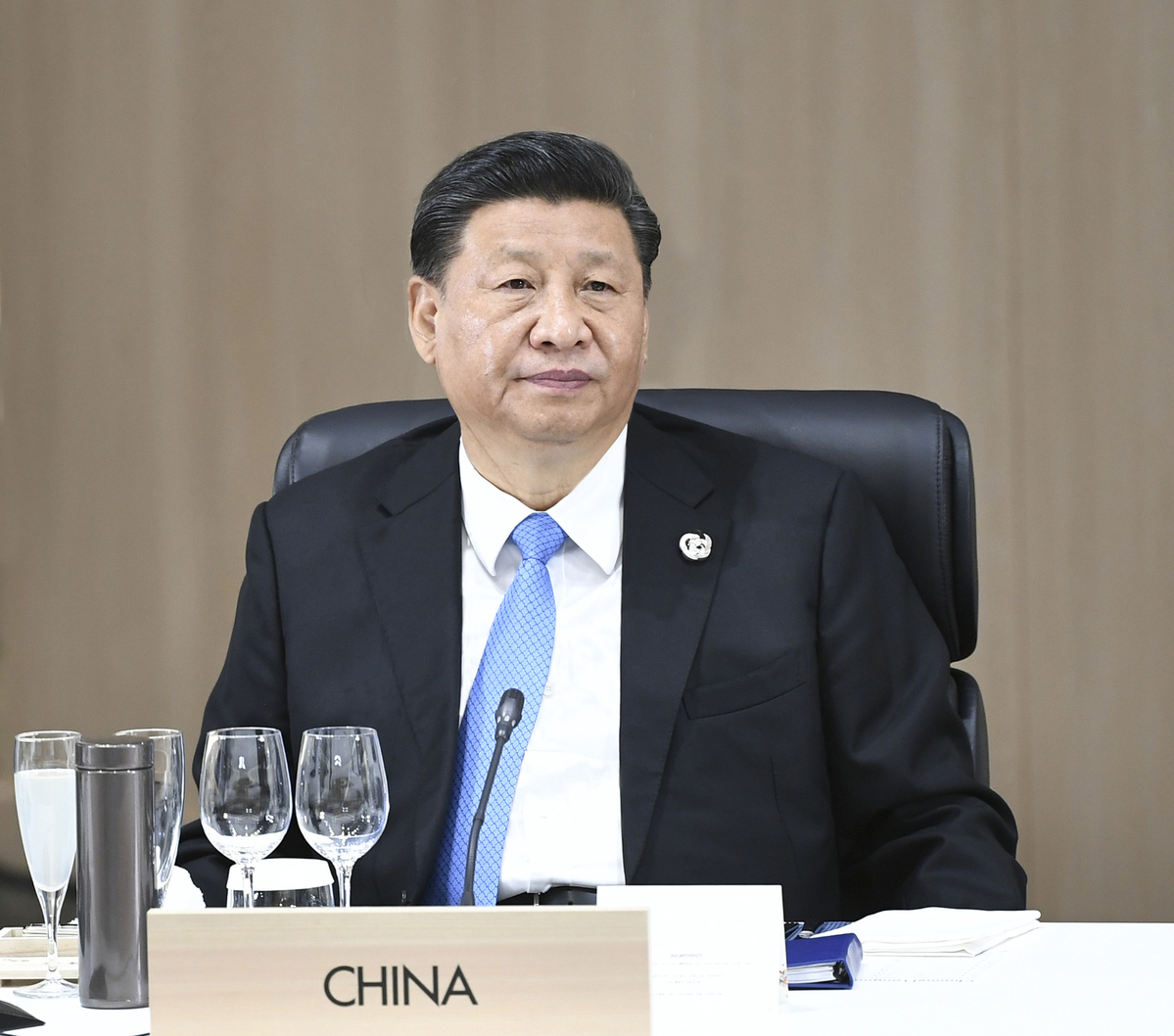 President says, rechart course of global economy to boost market confidence
President Xi Jinping's call at the just-concluded G20 Summit in Osaka to chart the path for the world economy at a critical period has been hailed in the international community.
On Friday, Xi said that 10 years after the global financial crisis, the world economy has again reached a crossroads, and G20 members must set the direction of the world economy and global governance, boost market confidence and bring people hope during this critical period.
Jon Taylor, a political science professor at the University of St. Thomas in Houston, Texas, said that in 2008, the most critical moment of the global financial crisis, the G20 adhered to a spirit of cooperation to put the world back on track.
"Today, at a time when economic globalization and global governance are both facing serious headwinds, there is a real need for the world's top two economies (China and the United States) to work as partners in a responsible and constructive manner in order to maintain stability, enhance market confidence and improve the global economy," Taylor said.
Simon Lester, associate director of the Herbert A. Stiefel Center for Trade Policy Studies at the Cato Institute, said: "We are definitely at a crossroads right now. Ideally, the two (or three or four) top countries would get along with each other and provide leadership for the global economy."
Luigi Gambardella, president of ChinaEU, an international association in Brussels that promotes digital and internet cooperation, said Xi's speech at the G20 is encouraging at a time when openness, multilateralism and international cooperation face great challenges.
Xi, by vowing joint efforts from the international community to build a high-quality world economy, delivered hope and confidence to the rest of the world, Gambardella said.
China's commitment to further opening its market to the outside world, better protecting intellectual property rights to ease concerns, and removing trade barriers is of great significance.
Xi pledged in his speech to advance efforts to open up China's market, expand imports and improve the country's business environment for foreign enterprises.
Taylor said it was notable that Xi promised increased access for foreign businesses by further opening up the agricultural, mining, manufacturing and the services sectors.
"Xi's pledge expresses China's desire to expand and enhance foreign investments and business opportunities. … Xi's policy proposals were quite positive and underscored China's leading role in economic globalization," he said.
Jonathon Cummings, a member of the Steering Committee of the Alliance for South-South Cooperation, said: "President Xi Jinping is absolutely right. A China with a freer and more open market is not only good for Chinese business and foreign enterprise, but also combined and improved currency trade across the provinces and the UN countries that have now expressed their support.
"This can also be a positive for sustainable development and for the economies of the Global South."
Alan Barrell, director of studies at Cambridge Innovation Academy, said, "Mr Xi's speech at Osaka gives great expectations of the continued opening-up of the Chinese economy and leadership in multiculturalism in practice."
Barrell said the spirit of partnership proposed by Xi was taken up as a theme and echoed by other national leaders. China's promise of easier market access, more imports and an improved business environment encourages those working continuously to build business and educational bridges between China and the West.
"Words spoken in Osaka could make a huge difference to the lives, prosperity and happiness of millions of the world's citizens. This is what we had hoped from the G20," he said.
Iris Pang, an economist for Greater China at ING, a Dutch investment bank, said, "Xi's emphasis on technology, and (his call to) protect (technological innovation) reflects the fact that China has started to improve the intellectual protection environment and will continue to open up more markets for foreigners."
Aaron Jed Rabena, program convenor at the Asia-Pacific Pathways to Progress think tank in Manila, said Xi is capitalizing on the G20 Summit as a platform to advance the Chinese narrative where China is committed to launching more economic reforms. His speech also emphasized cooperation instead of protectionism.
Hong Xiao in New York, Han Baoyi in London and Prime Sarmiento in Hong Kong contributed to this story.