New hope for women with breast cancer
Share - WeChat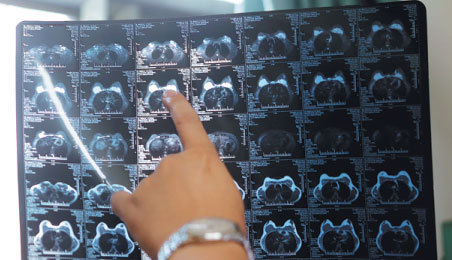 Reconstruction
Shao Zhimin, director of the breast surgery section of the Shanghai Cancer Center said there are various ways to "retain completeness"-for example, breast reconstruction, which builds the look and shape of the breasts.
"Our team focuses not only on the long-term survival of the patients but their social and psychological demands," Shao said.
To achieve a patient-centered treatment, Liao said, "it must be a multi-disciplinary team (MDT)".
Chun Li, another patient of Liao, was impressed by the MDT approach. "There were four doctors including the breast cancer and cosmetic surgeons during my operation," she said.
The 35-year-old had reconstruction during her mastectomy of the left breast on May 28. "Surgeon Liao told me before the operation if my nipple tested free of cancer cells I could have the reconstruction. I was quite upset then," recalled Chun, who is married with no children.
"My husband comforted me saying my health, rather than complete breasts, is what he cared about the most. He said he would love and stay with me no matter what," she recalled, unable to hold back tears.
"To me, life is as cruel as it is tender. I am the lucky one among the unlucky."
Having the surgery stitches removed, she now dared to see herself naked in the mirror.
"My husband sometimes stood beside me, whispering in my ear 'you are beautiful'," she said.
Jiang Hua, chairman of the cosmetic surgery branch of the Chinese Medical Doctor Association, said reconstructive surgeries had increased by 30 percent annually in recent years and numbered several thousand each year now.
The surgery is important for women to achieve a sense of physical completeness and mental comfort, he said. "Without exception, women shed tears over the loss of their breasts after a mastectomy."
Like Liao, Jiang also called for closer partnerships between breast cancer and cosmetic surgeons to allow more patients to have complete breasts.
Currently, less than 5 percent of patients opt for reconstructive surgery, according to Jiang.
"A comprehensive treatment approach centered on the individual needs to be implemented to better help breast cancer patients heal and return to normal life and society in a good state," she said.