Chinese universities continue rise in international rankings
Share - WeChat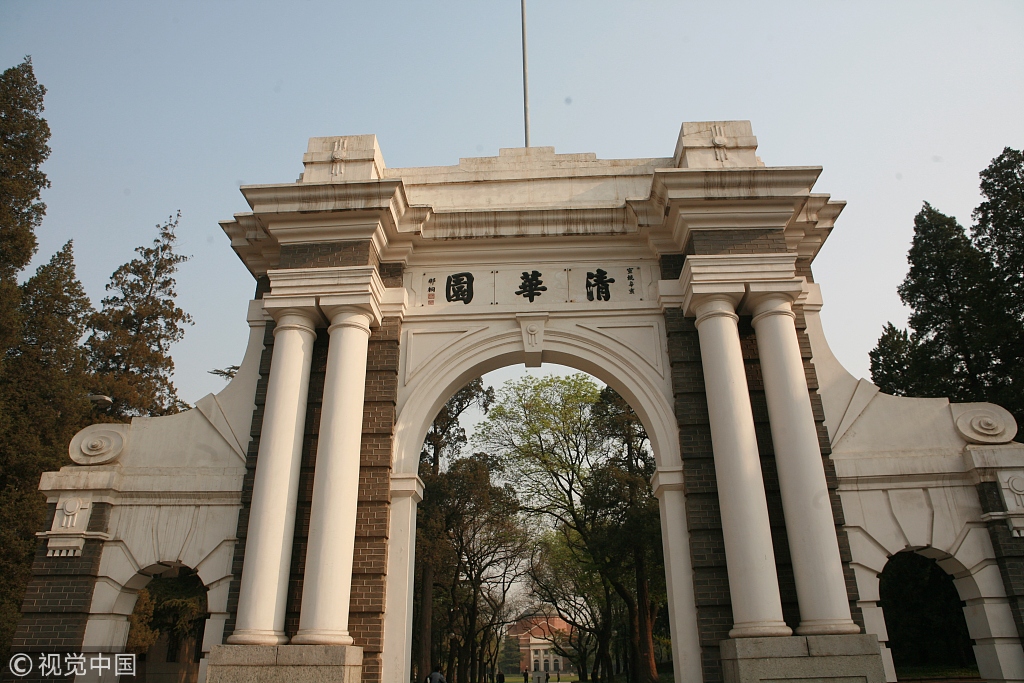 Tsinghua and Peking achieve their best results in 15 years of academic survey
Twelve Chinese academic institutions have been included in the global Top 100 QS World University Rankings, which was released on Wednesday by London-based higher education analysts QS Quacquarelli Symonds.
Tsinghua University is China's highest-ranked university on the list, rising from 17th place last year to 16th. Peking University rose by eight places to 22nd. Both universities have achieved the best rankings since the list was first published in 2004.
This year's rankings indicate sustained improvement throughout China's higher learning institutions. Furthermore, the impact of Chinese research continues to improve.
Six mainland universities made it into the Top 100 universities globally. Hong Kong has five Top 100 universities and Taiwan has one.
Massachusetts Institute of Technology was named the world's leading university for a record eighth consecutive year, while Asia's top universities are the National University of Singapore and Nanyang Technological University, also in Singapore, which both tied for 11th.
MIT, Stanford University and Harvard University are the unchanged top three, while the University of Oxford continues to be the best university in the United Kingdom.
QS ranked 1,000 universities from 82 countries and regions. Universities are measured on academic standing, graduate employability, student-to-staff ratio, research impact and internationalization.
Of the Chinese mainland's 42 ranked universities, 32 improved their performance for citations per faculty indicator.
The majority of universities from the US and UK have fallen in rank this year. In most cases, this is because of a weaker score for international students, it said. Brexit and the financial squeeze affecting universities appear to be taking a toll on Britain's universities.
The latest QS rankings downgraded two-thirds of the 84 UK universities ranked in the top 1,000, following similar declines in 2016 and 2017.
The US recorded its worst performance, with only 16 percent of its universities improving their rank.
It may not be long before other universities begin to overtake the traditional heavyweights from the UK and US, a statement from QS Quacquarelli Symonds said.
Christina Yan Zhang, China director of QS Quacquarelli Symonds, said "China has made a major breakthrough in its education modernization strategy, with significantly improved education quality and global influence."
"The rise of Chinese universities in global rankings is not surprising," she said, noting that "today, no country puts more resources into higher education than China, which is home to the fastest growing system of higher education in the world - in quality as well as quantity".
Xiong Bingqi, deputy director of the 21st Century Education Research Institute, said people should not attach too much importance to university rankings as different rankings published by different institutions often do not have the same results. What universities should really focus on is cultivating more talent, he said.
In 2017, Beijing listed 42 universities it wanted to achieve world-class status in a bid to make China an international higher education power.