State Council takes action on trade
Share - WeChat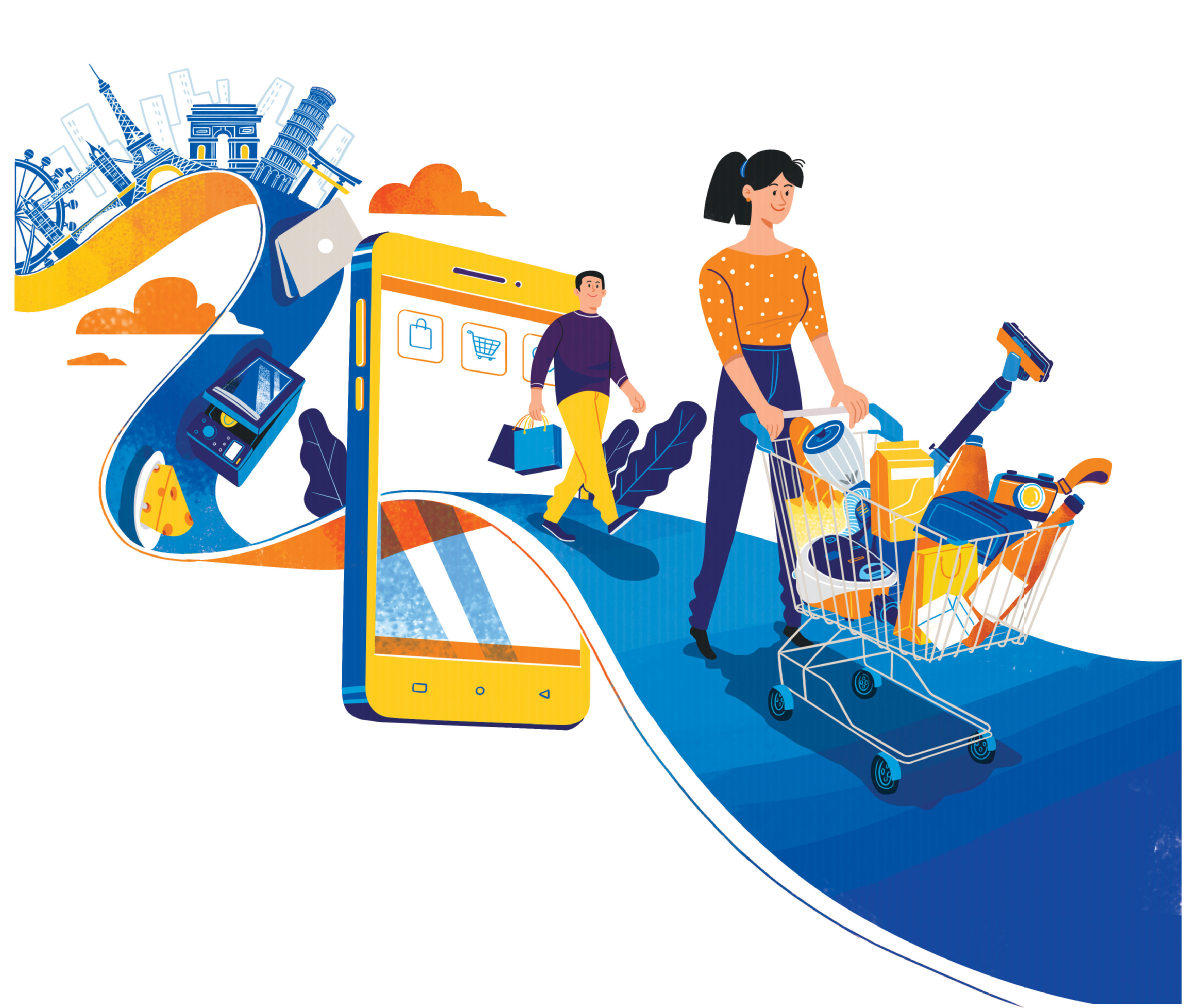 Cabinet pledges expansion of cross-border e-commerce pilot zones and support for exports and imports
The State Council has adopted measures to help businesses explore diversified international markets as China ramps up efforts to stabilize foreign trade amid rising protectionism and ongoing trade frictions with the United States.
Some analysts, meanwhile, have stressed the need to balance imports and exports to boost domestic consumption and promote the upgrading of the manufacturing sector.
The cabinet decided at an executive meeting chaired by Premier Li Keqiang last week that China will sign more top-quality free trade agreements and regional trade agreements and expand cross-border e-commerce pilot zones.
Businesses will be encouraged to improve their international trade networks, and the authorities will offer incentives for the export of products that suit the demands of the international market, a statement released after the meeting said.
The meeting also underscored the importance of proactively increasing imports and enabling the balanced, stable and healthy development of both exports and imports.
During a visit to Hangzhou, Zhejiang province, on Wednesday and Thursday, Li underlined the role of cross-border e-commerce in enabling more businesses to take part in international trade.
China's exports grew by 7.7 percent year-on-year in May, registering a total volume of 1.43 trillion yuan ($205 billion), according to the General Administration of Customs. The volume of imports reached 1.16 trillion yuan, down 2.5 percent year-on-year.
Meanwhile, trade with the US fell 9.6 percent to 1.42 trillion yuan in the first five months of the year. Exports to the US were down 3.2 percent, while imports fell 25.7 percent, the customs administration said.
Some analysts have expressed cautious optimism over May's trade data, suspecting that Chinese exporters may have rushed out shipments to the US to avoid new tariffs on $300 billion worth of goods threatened by US President Donald Trump.
Ren Zeping, chief economist of property developer Evergrande Group, said the rise in exports in May was partly driven by exporters front-loading US-bound exports, as was evidenced by the 4.2 percent increase in shipments of machinery and electronic products, a main category of Chinese exports to the US.
"Against the backdrop of trade frictions and a global economic slowdown, we expect rising downward pressure on exports in the second half," he said in a research note.
Ren warned that in a worst-case scenario, trade friction with the US could drag Chinese exports down by 4.7 percent this year.
Some experts said the slump in imports was equally worrying, as it reflected sluggish domestic demand.
Shen Jianguang, chief economist at digital technology company JD Digits, said the slump in imports in May reflected the downward pressure faced by the economy, as the manufacturing purchasing managers' index, a gauge of sentiment among factory operators, fell to 49.4 in May.
The sluggish global market for electronics had forced Chinese manufacturers to reduce chip imports, he said, and the decline in imports of US soybeans was another factor.
Shen said that despite the upbeat exports in May, the authorities needed to implement more measures to stabilize growth and prevent financial risks.
Tu Xinquan, director of the China Institute for WTO Studies at the University of International Business and Economics, said the authorities and industry associations should play a bigger role in helping businesses go global.
"Businesses should be offered guidance over how to explore new markets and where they should prioritize," he said. "Many have long been used to taking orders from US companies, and they don't know other channels."
He added that exporters should also learn about tapping into the domestic market.
Wang Xiaosong, a researcher at the National Academy of Development of Strategy at Renmin University of China, said the country's efforts to diversify its foreign trade were reflected in the data in May.
According to the customs administration, the European Union was China's largest trading partner in the first five months of the year, with bilateral trade volume up 11.7 percent year-on-year to 1.9 trillion yuan, followed by the Association of Southeast Asian Nations, up 9.4 percent to 1.63 trillion yuan.
It is imperative for businesses that have long relied on the US market to adjust their strategies and seek diversified export channels, he said.