Belt and Road enhances connections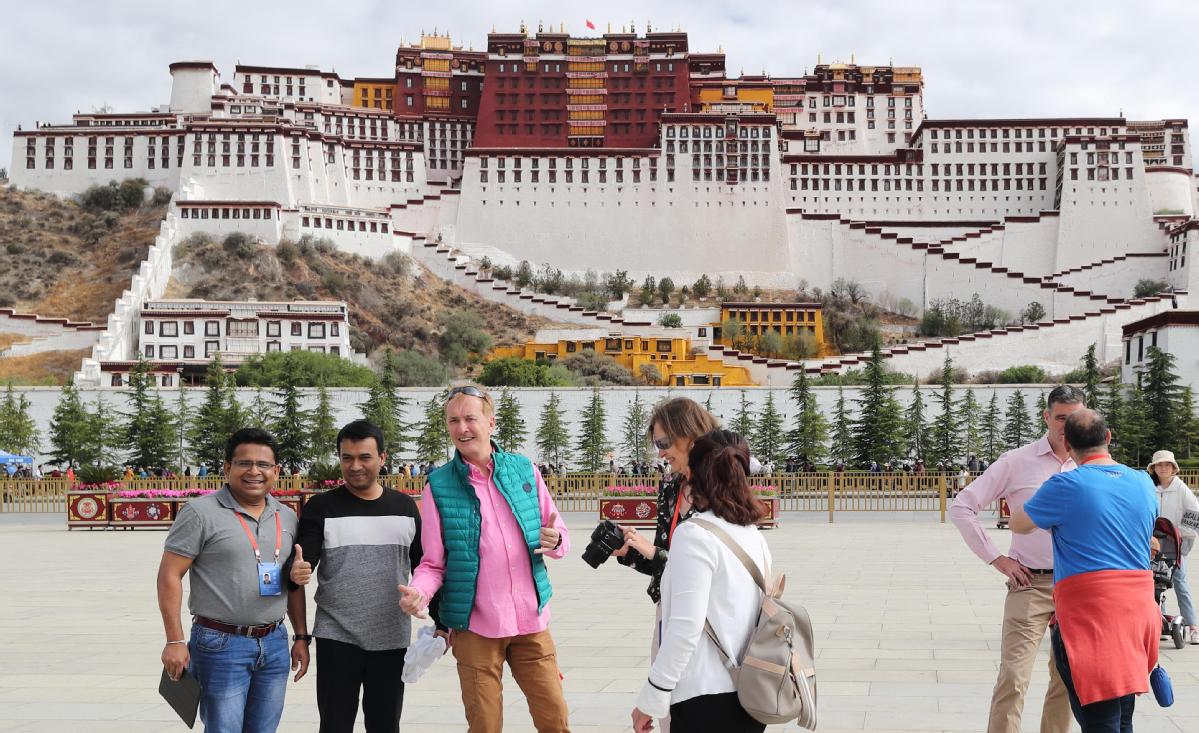 Great attention has been paid to the Belt and Road Initiative's economic, logistics and transportation benefits - globally, in general, and in China's Tibet autonomous region, in particular.
Rightly so.
However, the people-to-people and cultural exchanges these facilitate are often considered as afterthoughts. Yet they are of tremendous value - value that is often underestimated.
Part of this may be because the first-mentioned factors precede the cultural connections. They pave the way - sometimes literally, in the sense of transportation infrastructure.
The economic, trade and livelihood gains of Tibet's involvement with the BRI for the autonomous region and proximal countries - as well as those further afield - are not only obvious but also striking.
The benefits of people-to-people and cultural exchanges, however, are subsequent and consequent, and largely qualitative rather than quantitative.
They are, therefore, likely to be evaluated as such in terms of value, following a still embryonic timeline. Yet their impact has already proved extraordinary and seems set to accelerate with the BRI's maturation.
This was the topic of a speech I gave at the 2019 Forum on the Development of Tibet in Lhasa on Friday.
I pointed out the forum itself is an example of the power of such exchanges.
The BRI enables Tibet to maximize its geographic advantages - that is, its location as a gateway shared with South Asia - and overcome its geographical disadvantages - in particular, its extreme elevations.
Indeed, an altitude averaging over 4,000 meters has long stood as one among many obstacles to the development of the "planet's third pole", also known as the "roof of the world".
Thin air, a severe climate, infertile soil and other natural conditions have long stood as obstacles to Tibet's development.
Yet Tibet's advancement has continued to accelerate and is gaining momentum as a crucial BRI nexus.
Lessons from Tibet's development can also be shared with countries that share similar geological challenges, such as Nepal. Many of these will be shared via people-to-people exchanges.
The BRI will not only continue to advance transportation infrastructure, trade and development in Tibet, and in countries near the autonomous region. It will also enable more people-to-people connections, especially with nearby countries that share cultural similarities.
This is a story largely untold but one that is unfolding right now.
And this is worthy of primary, rather than secondary, consideration - now and in the years to come.