Chinese opera gets a modern storyline
Share - WeChat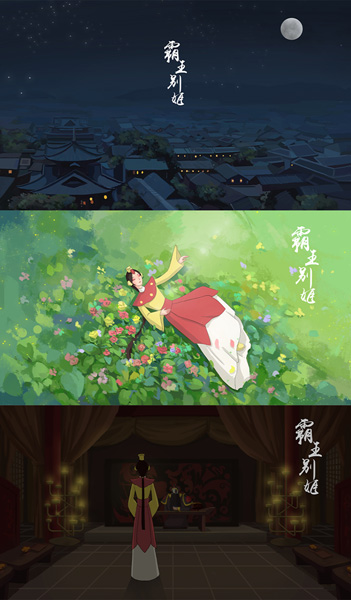 Students use new techniques to reach a wider audience, Cheng Yuezhu reports.
Traditional Chinese opera is high art in which roles, voices and even movement are rigorously regulated, but university students are trying to infuse it with pop culture and the concerns of everyday life to make it more accessible. Art, they believe, at its best, reflects the culture of the moment and traditional opera is ripe to be revitalized, through modern technology, to reach a wider audience.
University graduates from the New Media Arts Department of the National Academy of Chinese Theatre Arts showcased their creativity at the 798 Art Zone during their 2019 graduation exhibition. They combined Chinese opera with new media and innovative technology with an approach that combined hard work with vivid imagination.
For Guo Yanhong, a recent graduate majoring in digital media, technology can help popularize the art form among those who have never had the opportunity to learn about its relevance, particularly people with disabilities.
The idea evolved when she was an undergraduate, volunteering to help people with visual, hearing or speech impairments.
"They asked me which university I came from, and when I told them, many said they were interested in Chinese opera, but sometimes had trouble understanding the meaning of the lyrics," Guo says.
With a graduation project approaching, she realized the importance of interaction for a potential new audience.
She established three webpages. The first allows users to read the lyrics and their meanings line by line; the second introduces the lyrics to those with impaired sight; and the third helps those with hearing loss.
She chose arias from three masterpieces from traditional Peking Opera repertoires, Farewell My Concubine (Bawang Bieji), Peony Pavilion (Mudan Ting) and Mu Guiying Assumes Command (Mu Guiying Guashuai).
To get a better feel for the subject, literally, she learned Braille, transcribing and printing the lyrics of the arias so the users can "listen" through touch.
Guo also wants to allow those with impaired hearing to better appreciate Chinese opera, so she set up a webpage with videos displaying lyrics in sign language.